Luke Bryan May Take On 'American Idol' Reboot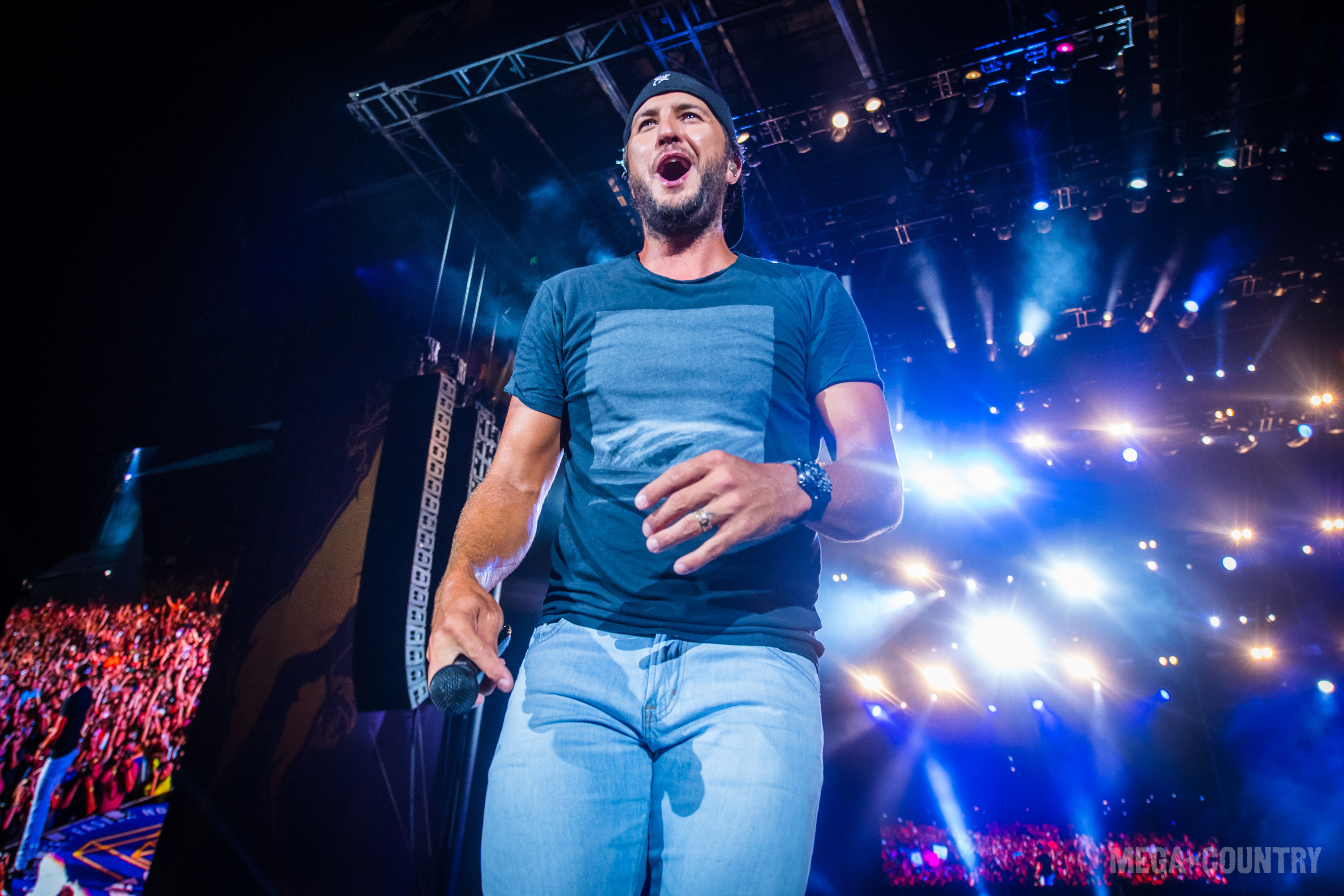 We all know Luke Bryan is not a judgmental person. But, he might have to be soon. Word on the street is that Luke Bryan could be coming to Hollywood — not to make music — but to be a judge on ABC's American Idol reboot.
Judge Bryan… that has a nice ring to it. This could work, fellas.
The fact that Bryan is on the shortlist makes complete sense, too. Why? Blake Shelton has been an awesome judge on a similar show, The Voice, since 2011. Bryan and Shelton are fantastic friends, and definitely one of the best bromances in the country music world, so who else but Bryan would be the perfect fit to follow in Shelton's footsteps?
Plus, Bryan is as family-friendly as ever, a charitable champion, an old and kind soul, and one who has an obvious ear for strong music. He'd be able to pick out potential talent with the same precision and expertise he uses to bob for apples out of a barrel.
The reboot, which will air on ABC after the show discontinued on Fox, already secured Katy Perry as a judge on the show. Reportedly, her contract ($25 million) took a large portion of the production's budget, but that isn't stopping ABC from trying to get Bryan to enter the fold and take Keith Urban's old seat. The ABC team is also considering Lionel Richie and Charlie Puth for the spot on the judge's panel. Supposedly, Richie and Bryan are the most likely in the trio to pull the trigger and join the cast.
Even though the show is getting flak for trying to come back so quickly after getting the boot, if they could pull this move off and bring someone like Bryan in, there's no doubt people would want to tune in. Perry has a huge fanbase, and Bryan has some of the best fans in the world, who would love to to watch him do his thing.
Hopefully the budget shakes out so that Richie, Puth, and Bryan can all join the panel. That'd be one heck of an American Idol reboot. But even if they could only get Bryan, bringing in two more remotely successful artists after that to round out the panel guarantees that the show would kick a**.
Just not Luke Bryan's though, because the TV series is going to need the "Country Girl (Shake It For Me)" singer to shake it for the viewers.
To refresh people's memory, the original American Idol is responsible for launching the careers of country stars Carrie Underwood, Scotty McCreery, and Kellie Pickler. It'll still be hosted by the one and only Ryan Seacrest. Timeless! Stay posted to see if Bryan does become a judge on the American Idol reboot, which premieres as early as March 2018.
You May Also Like...
Gallery | July 26, 2017

Article | July 17, 2017

Guys and gals, you've really got a reason to shake it today. Country superstar and hip-shaking hotshot... VIEW ALL