Sam Hunt Taking A Break From Music?
Sam Hunt Is Putting The Brakes On His Music Career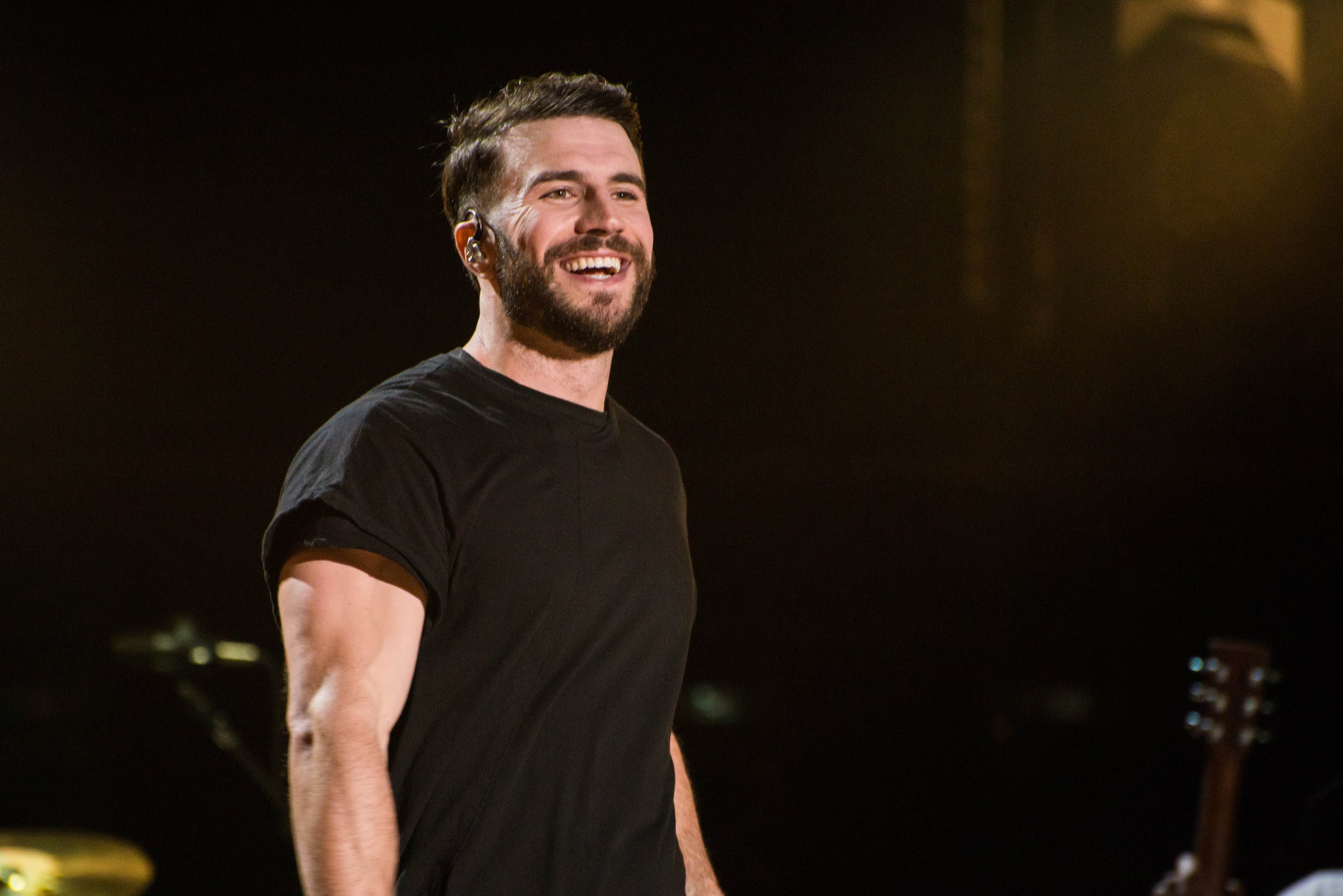 Sam Hunt had some big news this morning. No — it's not a new album release, fresh single, or a surprise concert. In a shocking twist for country fans, it's the opposite.
"I'm in a place in my career and in my life where I'm not willing to give music 100 percent of me anymore."
Hunt admits he's taking a step back even though he just recently broke a 55-year-old record for consecutive weeks at number one with his single "Body Like A Backroad," dethroning Florida Georgia Line.
There have been rumblings amongst his fans, and even within his record label, that the "Break Up In A Small Town" singer has plans in the works for a follow-up to his Montevallo album. In April, the label president declared that there is a timeline in place for the album, but Hunt's thoughts show otherwise. When asked for confirmation, he said "No, I don't [have a timeline], to be honest." It's not likely to cause tension, though, because the label president told Billboard that if Hunt needs more time she is happy to push back the timeline.
And to be clear here, let's make sure as country fans we understand that this decision doesn't mean Hunt is hanging up the musical boots for good. He's just re-adjusting his priorities in light of his recent engagement and with his 15 in a 30 Tour wrapping up soon.
Artists: Sam Hunt, Maren Morris, Chris Janson. 15 In A 30 Tour promo.
Hunt told The Boot that he doesn't "want to come off as… I'm not excited about making music or I'm not very hopeful to have new music for the fans who are anxiously awaiting new music, but… I did that for four years, and it was fruitful as far as my career goes, but everything else in my life had to be put on hold, and I'm just not willing to do that for years and years at a time."
What Hunt has to say makes a lot of sense, and this definitely doesn't mean you'll never hear a record from the stud country musician again. But, it may mean you'll have to wait a little longer than you want for new music from Hunt, who's put together a really unique blend of spoken word rap, electronic elements, and country and rock instrumentation.
So, just in case he takes as much time off as he's put in over the last four years, be sure to get out there and see him perform his epic take on our awesome genre during one of the remaining dates of his 15 In A 30 Tour. You won't regret it, and you'll also see Maren Morris and Chris Janson, who have been tagging along for the whole tour.
Sam Hunt 15 In A 30 Tour 2017 Remaining Dates:
7/28 — Raleigh, NC @ Coastal Credit Union Music Park at Walnut Creek
7/29 — Charlotte, NC @ PNC Music Pavilion
8/10 — Chula Vista, CA @ Sleep Train Amphitheatre
8/11 — Mountain View, CA @ Shoreline Amphitheatre
8/12 — Sacramento, CA @ Toyota Amphitheatre
8/15 — Los Angeles, CA @ The Greek
8/16 — Los Angeles, CA @ The Greek
8/19 — Phoenix, AZ @ Ak-Chin Pavilion
8/21 — Denver, CO @ Red Rocks
8/22 — Denver, CO @ Red Rocks
9/01 — Birmingham, AL — @ Welcome Back UAB Football Tailgate Party
9/02 — Lexington, KY @ Red White & Boom
9/04 — St. Paul, MN @ Minnesota State Fair
9/14 — New York, NY @ Madison Square Garden
9/15 — Camden, NJ @ Bb&T Pavilion
9/16 — Bristow, VA @ Jiffy Lube Live
9/22 — Nashville, TN @ Ascend Amphitheater
9/23 — Nashville, TN @ Ascend Amphitheater
9/30 — Las Vegas, NV @ Route 91 Festival
10/18 — Honolulu, HI @ Neal S. Blaisdell Center Arena
You May Also Like...
Gallery | July 24, 2017

Article | July 13, 2017

We got the first round in June, but as of yesterday, July 12, the second round of nominations for... VIEW ALL