MegaPick: Joe Nichols
There's never a dull moment on Joe Nichols' latest release, 'Never Gets Old.'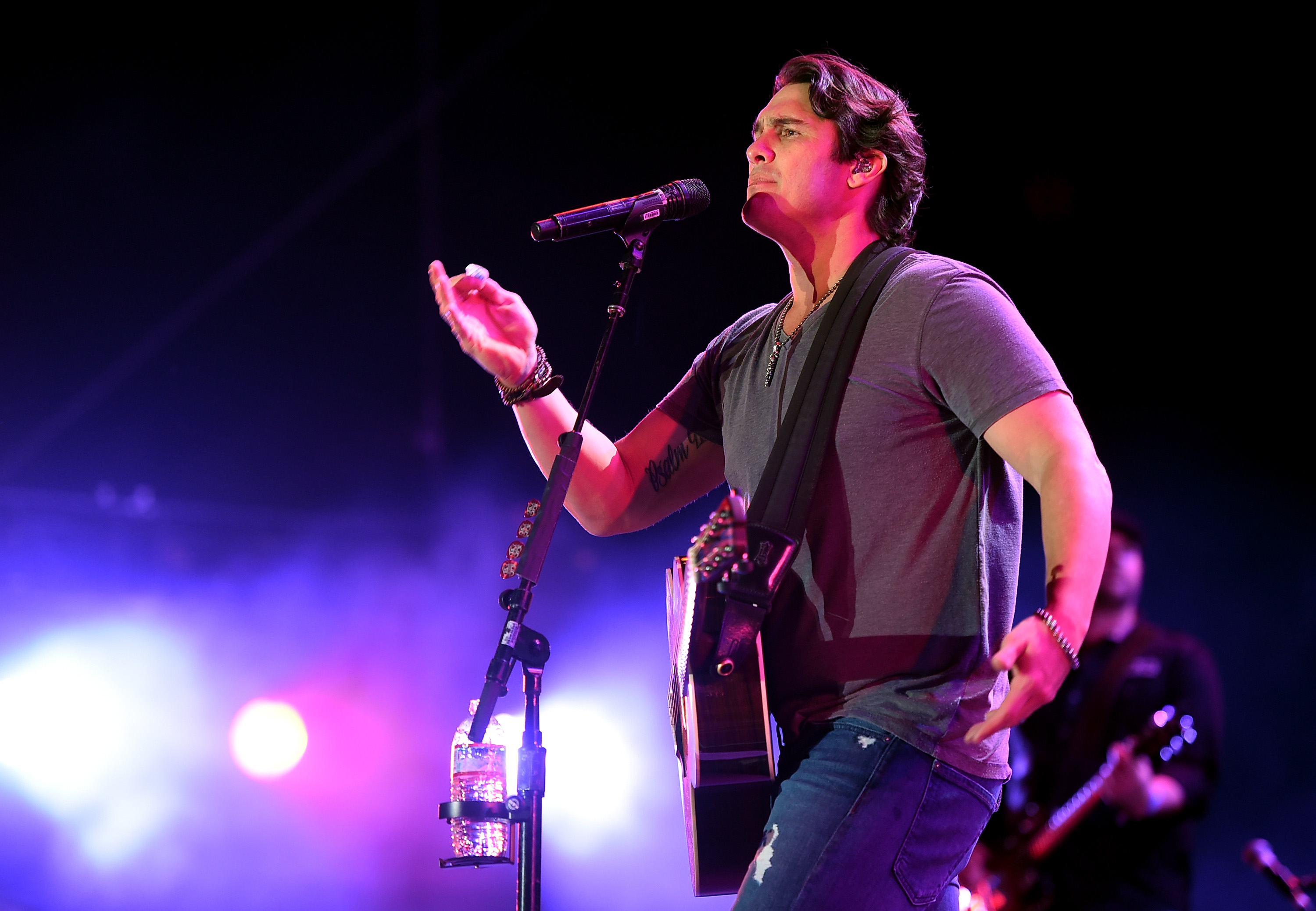 This week's MegaPick is Joe Nichols' long-awaited album, Never Gets Old, released July 28.. The album marks his tenth studio album, a follow-up to his 2013 release, Crickets. The 12-track set features songs written by Chris Stapleton, Zach Crowell, Shane Minor, Steve Moakler, and Connie Harrington.
#NeverGetsOld AVAILABLE NOW!! Get yours today - https://t.co/T486plt0jn pic.twitter.com/8kQKiXgFij

— Joe Nichols (@JoeNichols)

July 28, 2017
In anticipation of the full album, Nichols pre-released two tracks from the record: "Never Gets Old" and "So You're Saying." In an interview with The Boot, Nichols talks about his vision for the title track "Never Gets Old," "I wanted to desperately find something that was, you know, Shanandoah's "Next to You, Next to Me" — a throwback, Randy Travis, foot-tapping type of thing, you know? Don Williams even a little bit — just something along that line: feels good, doesn't have to be explosive, doesn't have to be making a statement or anything, just has to feel good and [have] a good sentiment." In this mellow song he begins by singing about the mundane things in life, but changes it up in the chorus to sing about how one person's love can make life so much brighter. Writers Steve Moakler and Connie Harrington brought Nichols' vision to life. His second pre-release, "So You're Saying," is a flirty upbeat song with summer-lovin vibes. Keeping with his traditional roots, Nichols reminds us why we fell in love with country music in the first place.
Some of our other favorites from the album include "Billy Grahams Bible" and his cover of "Baby Got Back." "Billy Graham's Bible" is a slower ballad that reminds us of some of our older favorites from Nichols. His cover of Sir Mix-A Lot's song, "Baby Got Back" is the last track on the album. Nichols' put a unique country twist to it and also features comedian, Darren Knight, in the intro. He stated in a Billboard article that after playing it during shows and seeing the crowd go wild over it, they decided to add it to the album.
Overall, the album is easy listening and more traditional, reminding us why we fell in love with country music in the first place. If you are as excited as we are about new music from one of country music's best, you can purchase Never Gets Old here. Also, be sure to get tickets to see Nichols on tour through November.
Never Gets Old track listing:
1. "Diamonds Make Babies"
2. Girl in the Song
3. We All Carry Something
4. I'd Sing About You
5. Breathless
6. Tall Boys
7. Hostage
8. Never Gets Old
9. Billy Graham's Bible
10. So You're Saying
11. This Side of the River
12. Baby Got Back" (feat. Darren Knight)
You May Also Like...
Gallery | July 27, 2017

Article | July 27, 2017

Shania Twain starts fresh in her music video for "Life's About To Get Good," the first single off... VIEW ALL