Luke Bryan Breaks No Butt-Grabbing Rule For An 88-Year-Old Super Fan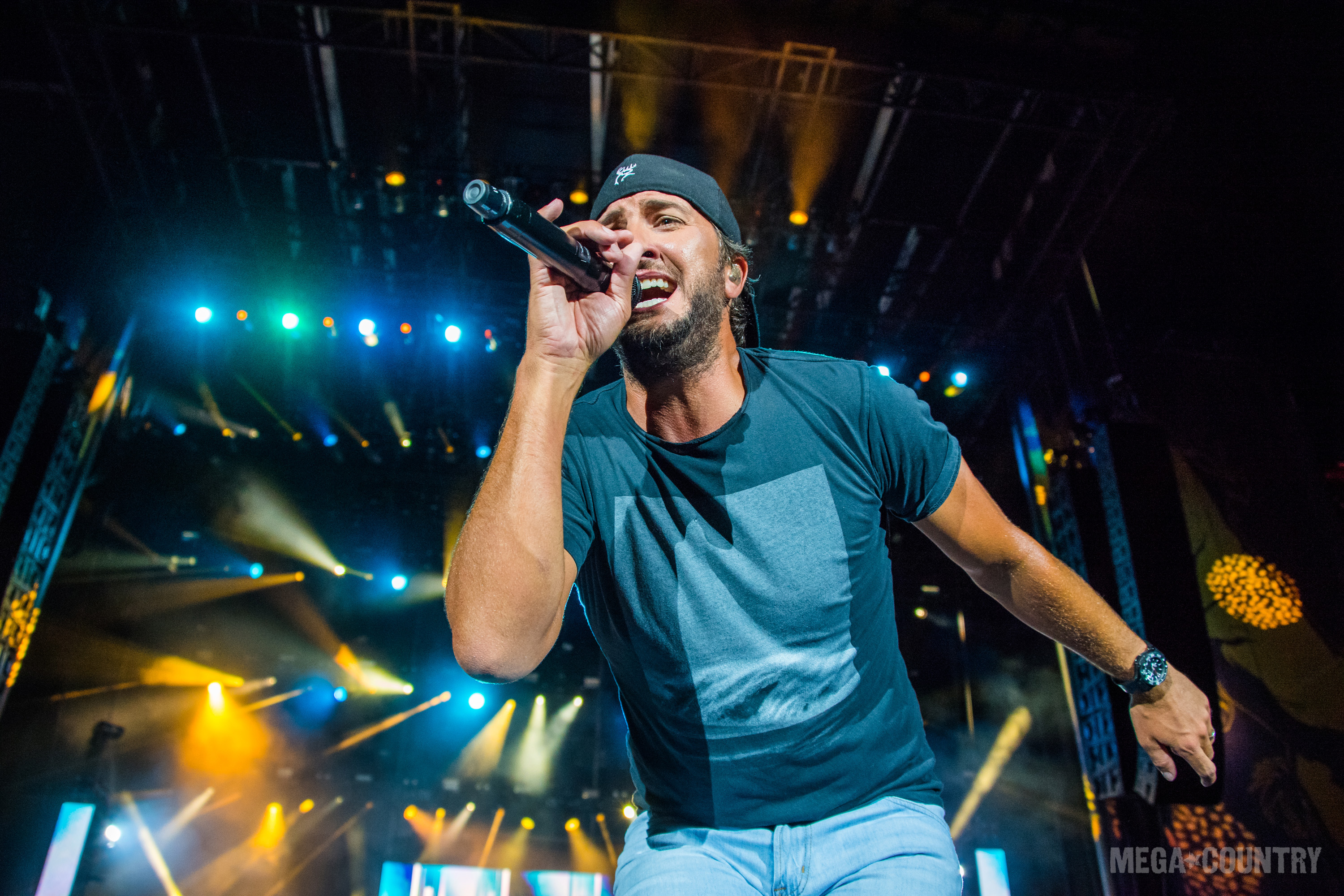 "I'm comin' to Kansas City / Kansas City, here I come!" Luke Bryan came to the land of barbecue on Friday, July 21, for a killer show at the Sprint Center in Kansas City, Missouri. However, Bryan proved that the state isn't just the land of barbecue. It's also the land of butt-grabs. At least, when this country superstar comes to town!
Frances Stanaway, a terminally ill 88-year-old woman, was already having a fantastic time before the show even began. She went backstage for a meet-and-greet with Bryan that was organized by the Crossroads Hospice as part of the "Gift of a Day" program. Stanaway was rocking her custom T-shirt that says: "Shake it for me, Luke!" Luke couldn't ignore the request of the T-shirt and readily shook his tailfeather for the superfan. But the meet-and-greet didn't end there. Stanaway inspired Bryan to break a very sacred rule of his. No butt-grabbing. She jumped at Bryan's generosity and the two staged a hilarious photo of the moment!
Artist: Luke Bryan. Photo Credit: lukebryan.com
Last year, Bryan told Ellen Degeneres that he had to implement the butt grabbing ban after over-eager fans got too aggressive with it. However, Frances Stanaway, arguably his biggest fan, remains an exception to the rule.

As part of her special evening, Stanaway went to dinner with her daughter-in-law and son before the show. Couple that with Bryan's kindness, and it's no wonder her son says that this is "the most excited she's been for six or seven months." The "Move" singer is as genuine as they come, and even though he already granted a wish for another fan from Cleveland earlier this month, that didn't stop him from doing it again for Frances Stanaway.
See a video of Bryan's awesome performance courtesy of Stanaway's hospice below!
You May Also Like...
Article | July 25, 2017

Darius Rucker just announced his upcoming album, When Was The Last Time, scheduled to release... VIEW ALL

Article | July 25, 2017

Pop Sensation Harry Styles is an artist of many trades. From his days as a One Direction... VIEW ALL