Catch Brantley Gilbert's New Apple Music Commercial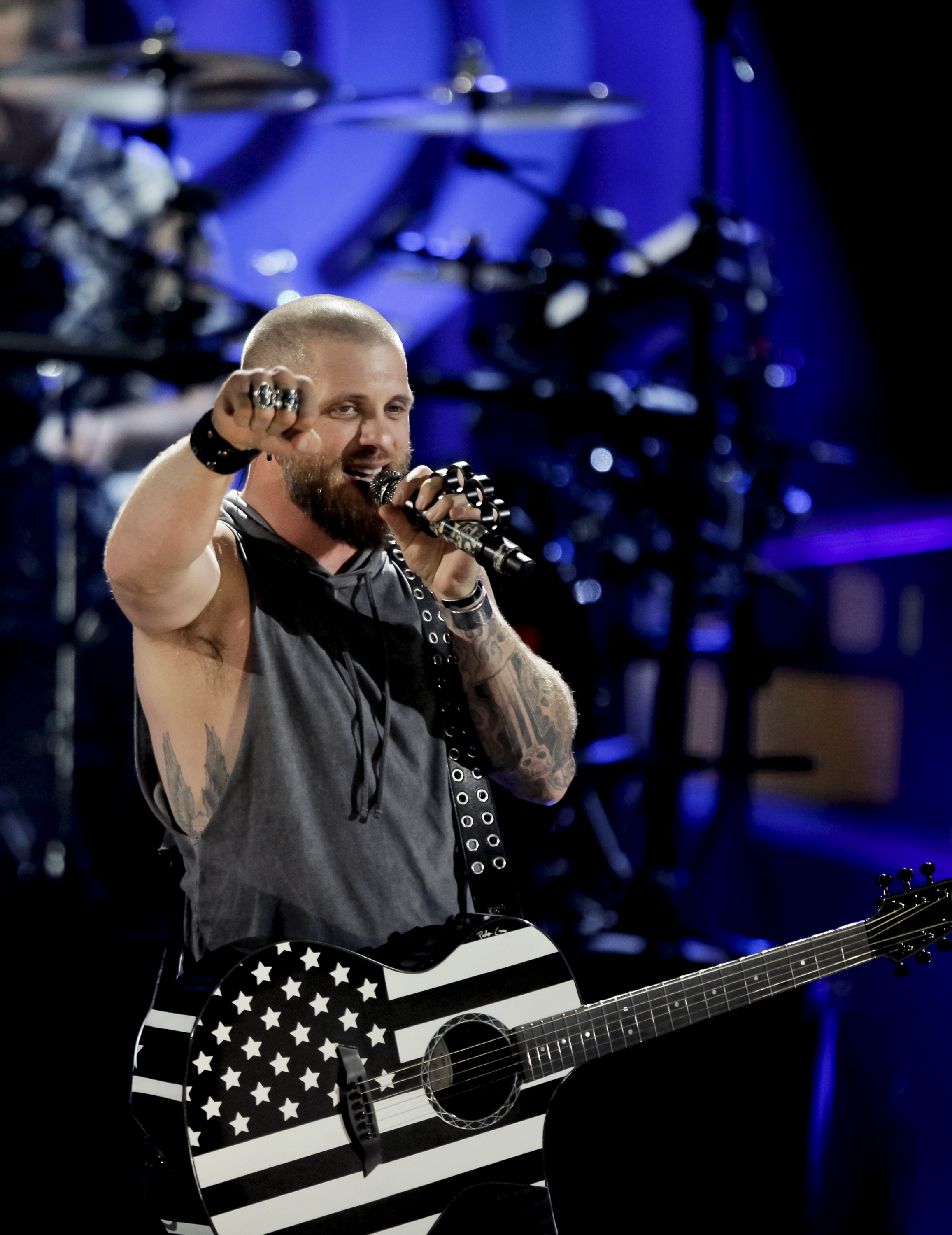 Brantley Gilbert's music has long been a staple in the country community, with its honest and vibrant lyrics as well as catchy and feeling beats. To no surprise, Gilbert's music has also caught the attention of Apple Music.
The "Bottoms Up" singer features in a fresh advertisement for Apple music, which premiered Sunday, July 23, during Nascar's Brantley Gilbert Big Machine Brickyard 400 at Indianapolis Motor Speedway. Big Machine, Gilbert's label, which "is always looking for the right moments to crystallize careers" — jumped at the opportunity to let Apple Music and Brantley Gilbert fans everywhere uncover the small-town roots that have shaped his persona.
The funny thing is, Gilbert has never been one for commercials. However, the country star reveals that "when we started talking to Apple Music, they were saying 'We want to capture you, the way you live and the values you hold. We want people to see your world, show them what you hear and respond to. If they see you, it says everything.'"
You can see everything for yourself below, and find out what makes this clip so striking!
The 30 second TV-spot was filmed over the course of two days just outside of Leiper's Fork, Tennessee. It was directed by Anthony Mandler, the film whiz behind signature videos for acts like Jay-Z, Rihanna, Eminem, the Killers, Mary J. Blige, Lana Del Rey, Snoop Dogg, and Drake. None of the prior artists were country musicians, which speaks volumes to the talents of Gilbert, who often coasts through the heart of the country backroads that inspire much of his work in the video.
The commercial gives powerful insight into the lifestyle which has spawned Gilbert's strong love for freedom, and shows why Gilbert is "emblematic of a slice of America that can't be bought, sold, or stopped." The country singer shares, "we had so much fun shooting with Anthony and his crew, it really wasn't like work. Getting to ride on the open road, see some of these people, places and highways, it's everything I love to do. To me, when you're being real, that's the best way to chase the music. When you're doing that, you're hitting right up in the place where the songs come from."
Gilbert is still out on his summer trek The Devil Don't Sleep Tour, which also features Tyler Farr and Luke Combs. Go see him bring country music to life on stage!
You May Also Like...
Gallery | July 23, 2017

Gallery | July 24, 2017