Maddie & Tae Perform 'Girl in a Country Song' for State Farm Neighborhood Sessions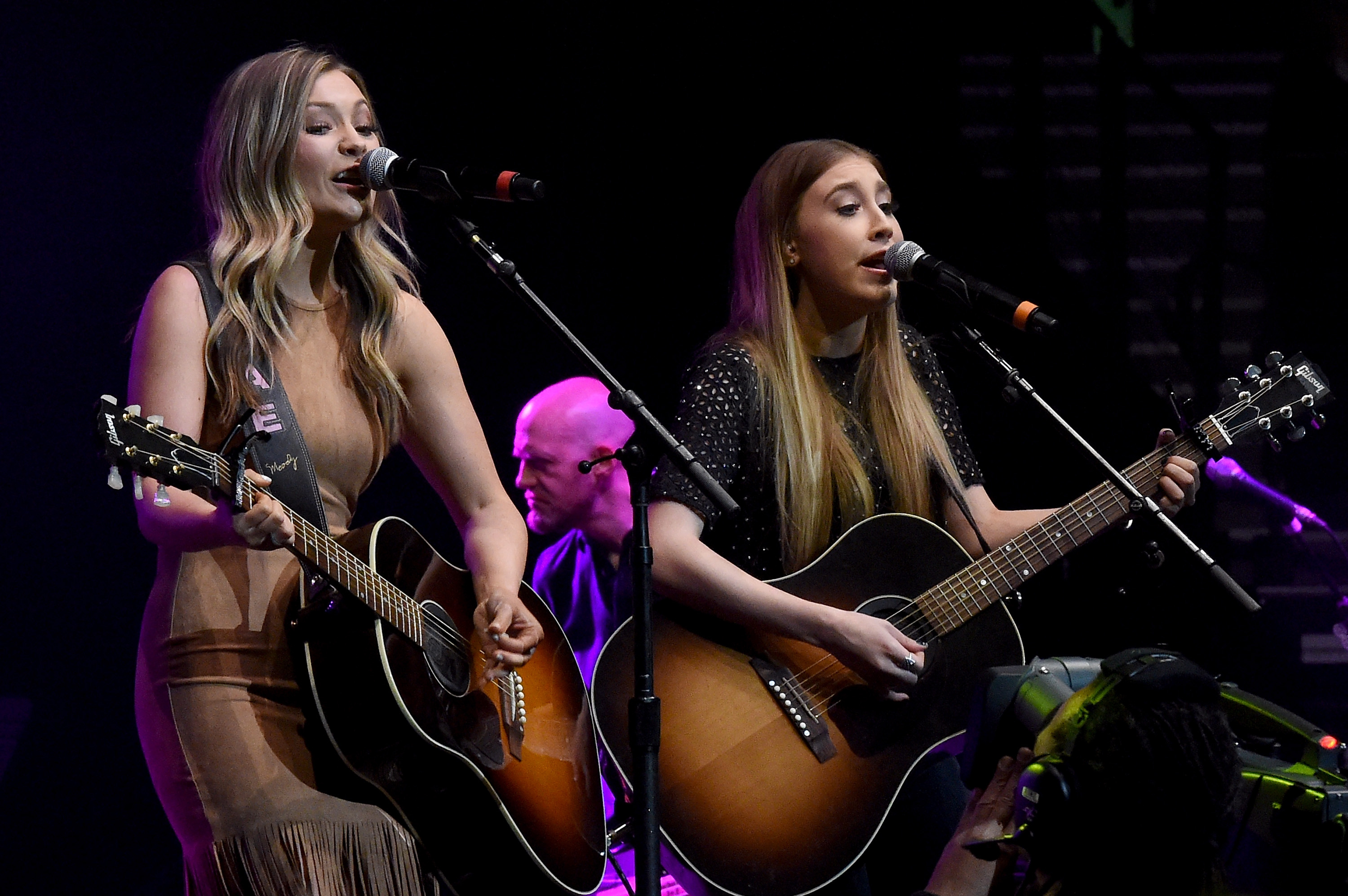 Maddie Marlow and Tae Dye of duo Maddie & Tae first released their hit "Girl in a Country Song" back in 2014 and it immediately resonated with the country music world. The single quickly shot up the country charts ultimately reaching No. 1 and becoming a platinum-selling hit. Now just a few years later, "Girl in a Country Song" is still as strong today as it was when it topped the charts and during a recent State Farm Neighborhood Session, the girls gave an intimate performance of their catchy hit.
Featured on their EP and debut album Start Here, "Girl in a Country Song" was Maddie & Tae's bold introduction into the heavily male dominated genre. The single expresses the duo's frustration over women's portrayal in country music and does so with clever lyrics and a clear message. "This song basically just came from us kinda being frustrated with how us women were being portrayed on country radio," says Tae during the introduction to their Neighborhood Session. "So we kinda wrote our response to it and you guys have been awesome and supporting that and thank you for just letting us come out with a bold message upfront and y'all just being so accepting of that. We love y'all."
Watch Maddie & Tae's simple and sweet performance of "Girl in a Country Song" below:
Since Maddie & Tae's musical debut, the country stars have kept pretty busy. Awards shows, major country festivals, working on their sophomore album and even launching a clothing line – AQUA x Maddie & Tae at Bloomingdale's, the duo have proved to be an unstoppable force.
For more on Maddie & Tae, see them perform on July 28 at the Watershed Music Festival in George, Washington. Visit their official website for more upcoming performances.
You May Also Like...
Gallery | July 23, 2017

Gallery | July 22, 2017