Tim McGraw & Faith Hill Announce Collaboration With Lucky Brand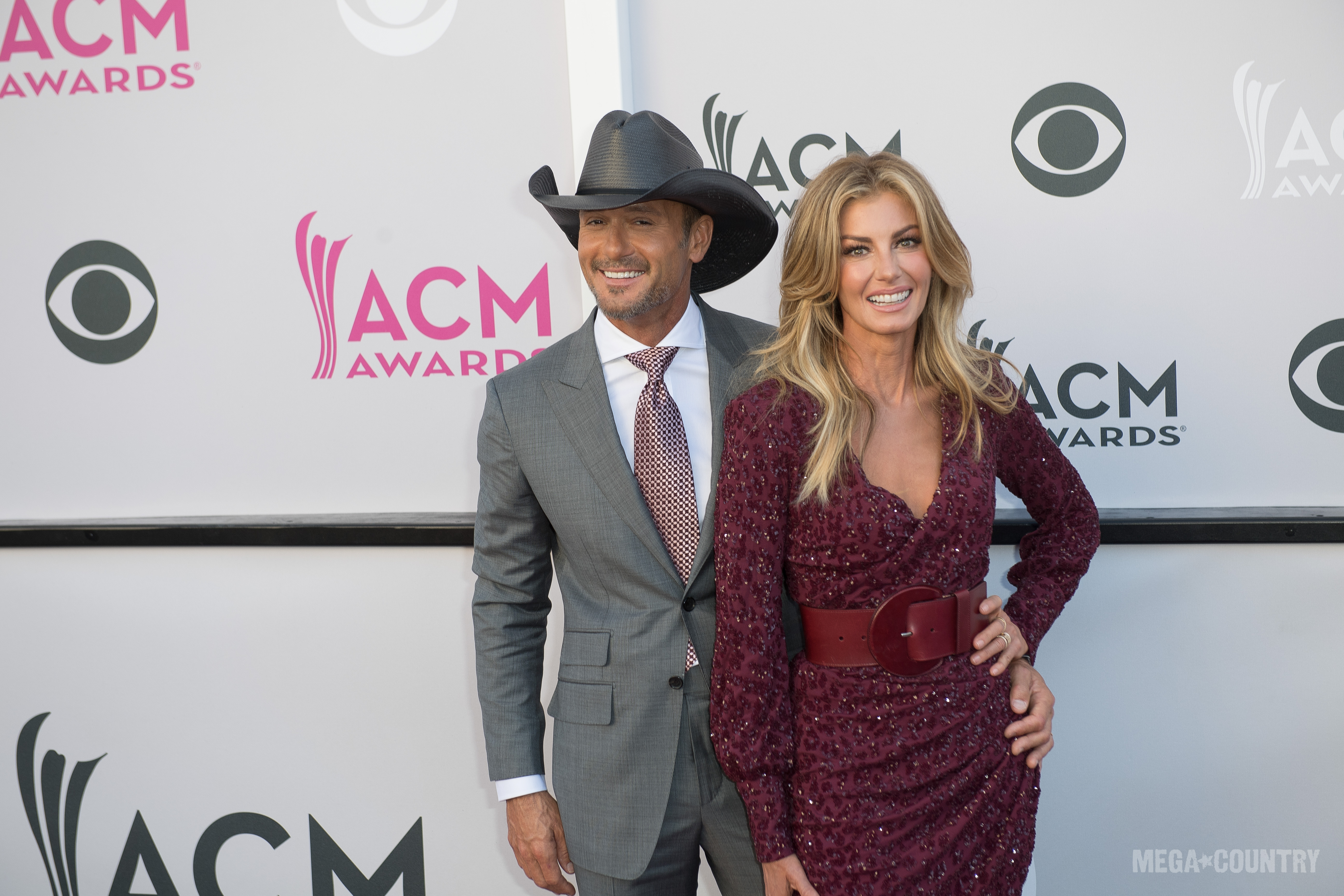 Tim McGraw and Faith Hill just kicked off the second leg of the Soul2Soul World Tour and they are more stylish than ever. Tim and Faith just announced that they have collaborated with Lucky Brand to come up with a 17-piece clothing line that features products such as T-shirts, hats, jackets, and tote bags.
While describing the project to Billboard, Hill explained, "Lucky has a great design team that we have worked very closely with to bring the vision we had for the collection to life. The collection has a very modern take on a vintage feel, and the clothes incorporate so many elements that reference specific moments on our path in the industry." There is a graphic tee that incorporates Hill's 1998 hit song, "This Kiss," and a Turbo Tonkin' tee for the guys. A couple designs feature Soul2Soul themes and poster graphics. Hill also stated that her "personal favorite is the "Respect Your Mama" embroidered denim shirt." Prices for the collection range anywhere from $40 graphic tees to $150 embroidered denim.
Here are a few of our favorite products from the ladies' collection:
We love this shirt for the ladies, mostly because Tim and Faith are the definition of relationship goals. They are pretty much one of the greatest love stories of all time and we can't get enough of them.
Not only is there a "This Kiss" inspired graphic tee, there are also these jeans that feature an iron-on "This Kiss" patch. Simple, chic and trendy. We love it.
Check out some highlights from the men's collection:
This graphic tee features a Soul2Soul Tour poster graphic and is perfect for the guys. It is casual and combines the "modern/vintage" feel that inspired their vision with the collection
This simple tee features McGraw's last name in a rustic color. The rope details in the text add a perfect country twist. We think it is the perfect casual tee that any guy would enjoy wearing.
Shop the limited edition collection on Lucky Brand's website here and catch Tim McGraw and Faith Hill on their Soul2Soul Tour by purchasing tickets here.
You May Also Like...
Gallery | July 23, 2017

Gallery | July 22, 2017