Chase Rice Announces New Studio Album, Release Date
Chase Rice announces new studio album and release date.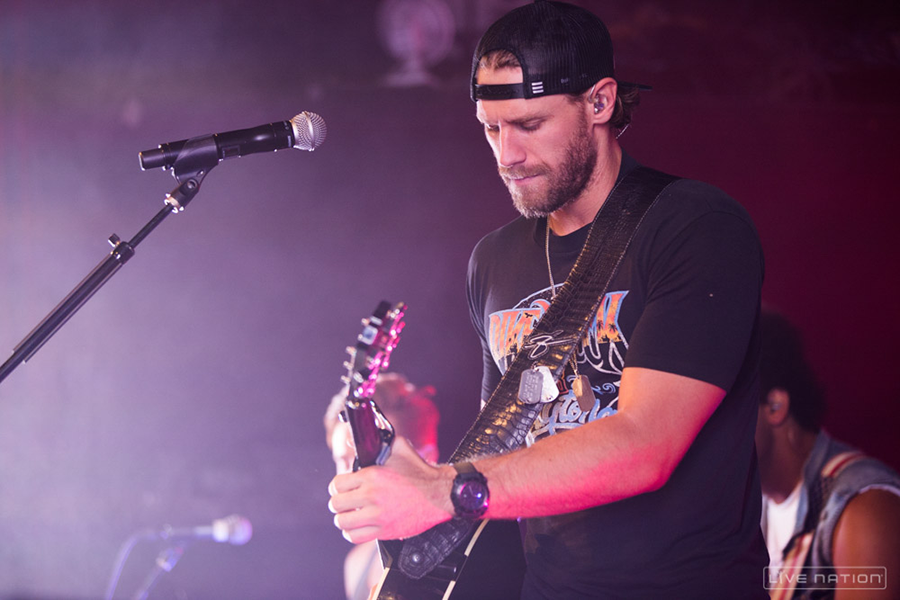 Chase Rice is ready to roll out new music from his highly anticipated album, Lambs and Lions, set for release on September 29.

His newest song, "Three Chords & The Truth," is available today and included as an instant download when you pre-order the album. The single shipped to promotional music distributor MPE today (July 21) and will be added to country radio station playlists on August 14. You can listen to the new single below!
Just a few weeks ago, the North Carolina native scored a new deal with Broken Bow Records after some troubles came about with his old label due to creative differences.

As Rolling Stone's Marissa Moss notes, Lambs and Lions is "a chance for him to move past bro-dom, experiment with new sounds and textures, and discuss much more than just the party."Rice couldn't agree more. He was "tired of trying to make music that people said I should make… Instead I decided I'm going to make music that I needed to hear." The song is filled with authenticity, and on lyrics like "it's a steel guitar that steals your soul," Rice states that he is not "throwing that lyric in lightly." For him, it's a cathartic release and a testament to music's role in getting him through tough times in life. And he hopes the song can do the same for others.

Now, having really come in to his own as a country artist, Rice could not be more excited to drop his sophomore album. For the latest project, he brought in some big league producers: Jacquire King, who produces for Kings Of Leon, James Bay, Modest Mouse, and Norah Jones; Ross Copperman, who produces for Dierks Bentley, Brett Eldredge, and Keith Urban; and Mac McAnally, who produces for Jimmy Buffett and Sawyer Brown. These A-list producers join Chris DeStefano, a collaborator on Rice's debut album.
You can pre-order Rice's genuine sophomore album here! You can also buy tickets to the Lambs and Lions Tour — which runs from September 14, 2017 to February 10, 2018 — now at chaserice.com. Check out a full track listing of the album below, and listen for yourself!
Lambs and Lions track listing:
1. Lions
2. On Tonight
3. Unforgettable
4. Eyes On You
5. Saved Me
6. One Love, One Kiss, One Drink, One Song
7. Jack Daniels Showed Up
8. Three Chords & The Truth
9. Amen
10. This Cowboy's Hat
You May Also Like...
Article | August 19, 2014

Chase Rice is learning some pretty substantial lessons on the road, and who better... VIEW ALL

Article | July 20, 2017

Blake Shelton and The Oak Ridge Boys teamed up for an awesome live-in-the-studio performance... VIEW ALL