New Artist Spotlight: Walker McGuire
Get familiar with two of tomorrow's shining stars!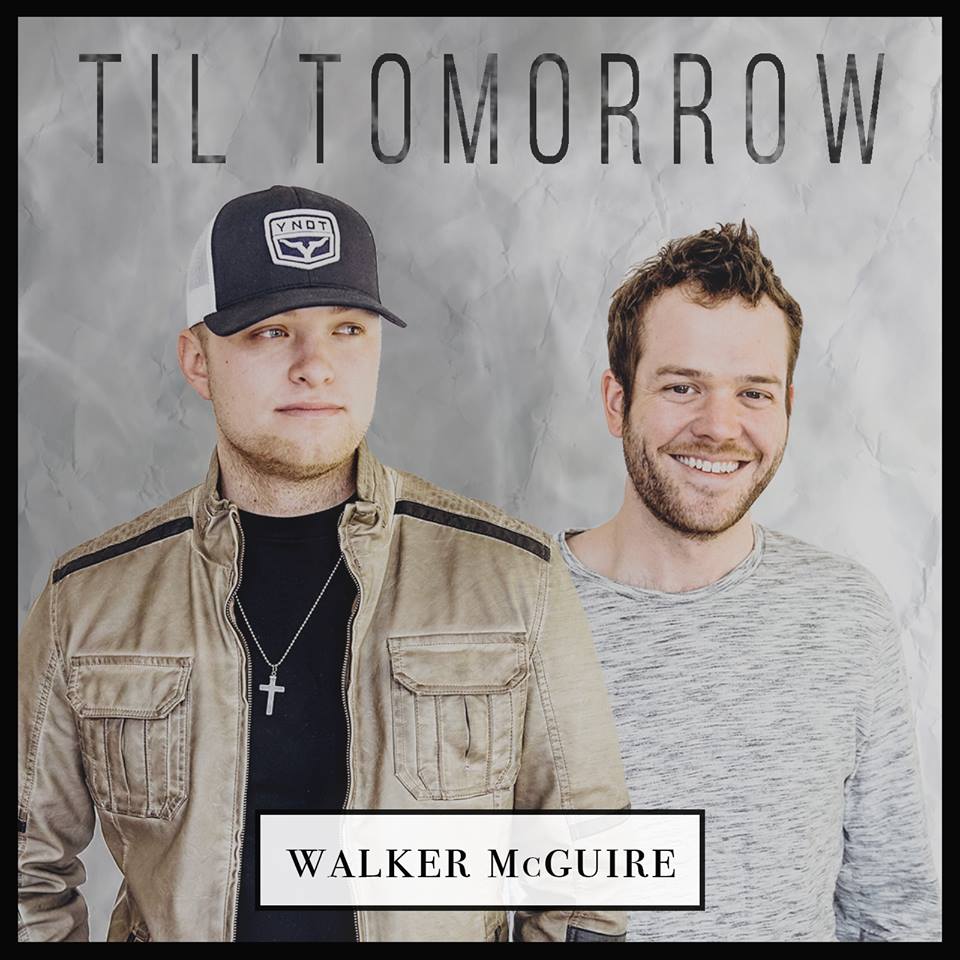 With over 20 million cumulative streams on Spotify in just one year, Walker McGuire is already well on their way to achieving major success.
The country duo, made up of Jordan Walker and Johnny McGuire, met at a songwriters round not long after they both moved to Nashville. They immediately hit it off, allowing their many differences in their personal artistry to complement each other, rather than being a detriment to their music. Their bio states that they "take an opposites-attract approach to their music, fusing electrifying 'brotherly' harmonies with a fresh new take on modern country." They describe Jordan as the "super country" guy from Texas who grew up listening to classics like Keith Whitley and Dan Seals. Johnny is the laid-back city guy from Kansas City who has a love for southern rock, with influences such as Tom Petty and John Prine.
Described by Rolling Stone as one of the "10 New Country Artists You Need to Know About" in February of 2017, Walker McGuire is signed to BBR Music Group's Wheelhouse Records. Wheelhouse has helped form the successful careers of many, including Trace Adkins and Sugarland's Kristian Bush. Walker McGuire transforms their differences into strengths to create relatable music that is geared directly toward their fans. In a quote from their bio, Jordan states, "At the end of the day, you can impress your peers in Nashville with the songs you wrote, but can you go out and entertain the guy who just worked 9 to 5 and really doesn't even want to be there, but his wife dragged him out? That's the big picture."
With just a few released singles and an album in the works, Walker McGuire already has a large and enthusiastic fan base. The numbers are not suprising considering Jordan and Johnny played on the road for 200 days last year. They are working hard to secure their place as one of country music's hottest new bands. Their single, "Til Tomorrow," has been streamed over twenty million times on Spotify and is currently at No. 43 on the Billboard Country Airplay Chart. The song is an incredibly relatable listen about the constant heartache of a break-up. Whether you have just recently been through a break up or not, these raw lyrics convey that feeling of heartbreak beautifully:
"But baby tonight I'm alright yea I finally got you off my mind/ I'm not here fighting back tears/ I'm having the time of my life/ Hell I may just stay out all damn night/ You think I'm drowning in my sorrows/ But I swear I'll never love you again till tomorrow"
Listen to Walker McGuire's "Til Tomorrow" here:
You May Also Like...
Article | May 31, 2017

Strong smooth baritone vocals matched with Louisiana twangy flair, James Dupré is where our... VIEW ALL

Article | March 29, 2017

We premiered their latest single and you've seen them in our exclusive interviews, but now it's time... VIEW ALL