Garth Brooks Surprises Couple During Live Performance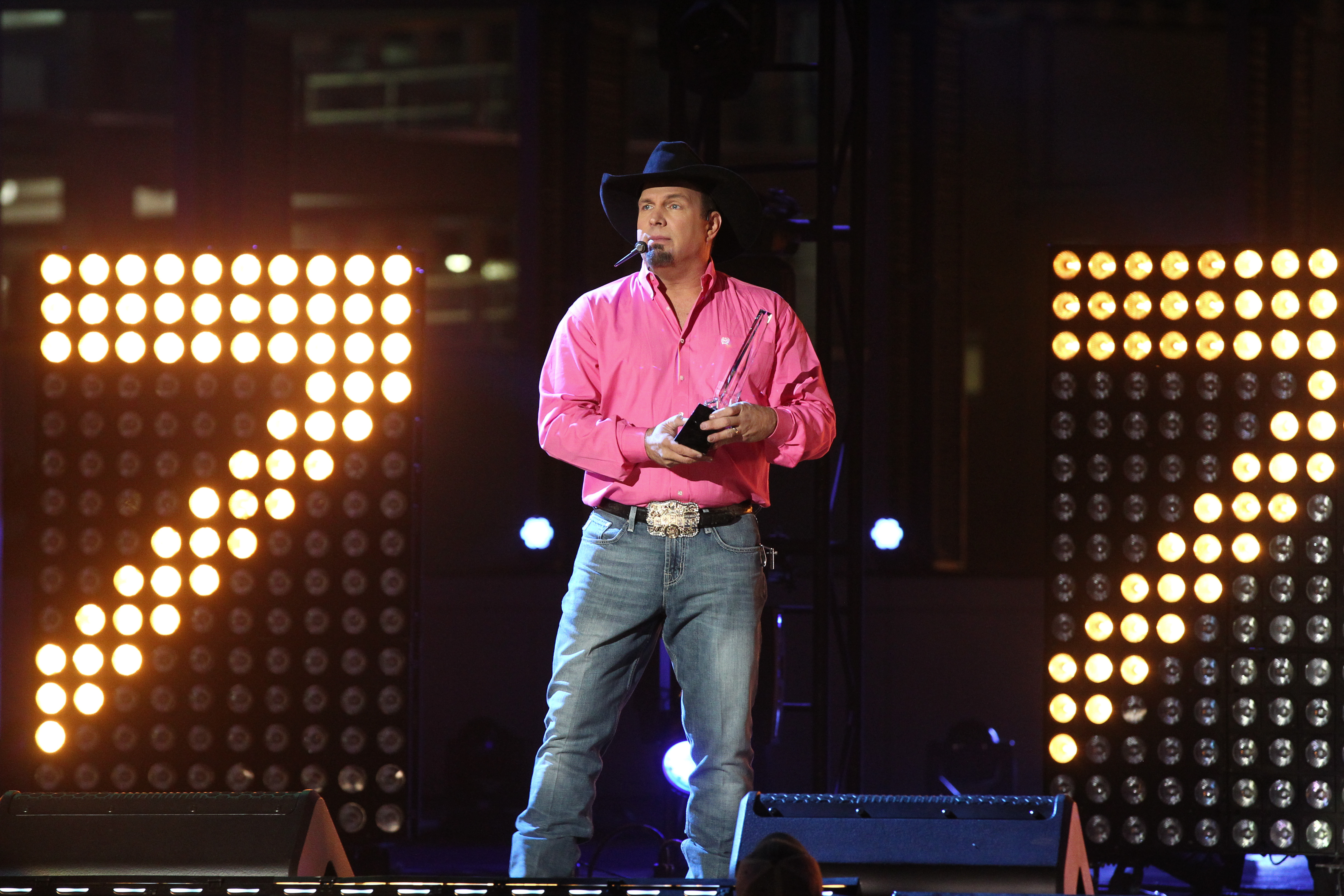 Garth Brooks loves his fans so much that he's willing to stop his show mid-song to play a part in their major life milestones. On July 15 during his Oklahoma City tour stop, Brooks cut the music when he got word from the audience that Drew Bargsley had just proposed to his girlfriend, Chelsea Townsend, who gave a resounding yes.
Artist: Garth Brooks. Photo: J. Kempin, Getty Images.
It was such a resounding yes that the ever-mindful country star immediately tuned into what was happening with the excited couple. All those years of ear training paid off for Brooks, and he confirmed that Chelsea's name was in fact Chelsea and not Kelsey. Then, since they were on a first-name basis, Brooks popped some questions of his own to Drew and Chelsea.

"Where do you want to go on your Honeymoon?" With no clear response, Brooks continued, proclaiming, "Well I tell you what, if you pick Hawaii, Ms. Yearwood and I will pay for it!"
The crowd burst into cheers — and just like that, Garth Brooks and Trisha Yearwood gave one incredibly lucky concert-going couple a honeymoon vacation. Watch the amazing encounter below!
The irony of it all? Brooks was playing hit song "Unanswered Prayers" when he stopped the show to answer a prayer for Drew and Chelsea.
Brooks later told Trisha about his exciting announcement, and she was totally on board — although she made the declaration that "nobody else can get engaged tonight." One unexpected all-expense paid trip to Hawaii would have to do.
If I were you, I'd start planning your marriage proposal around Garth Brooks' tour dates, because you just might score yourself a free Honeymoon trip to Hawaii.
You May Also Like...
Article | July 13, 2017

If you're Willie Nelson's son, country music prowess is bound to run through your blood... VIEW ALL

Article | July 17, 2017

What happens in the back of the bus — stays in the back of the bus. Unless you're Toby Keith... VIEW ALL