Brandy Clark Releases New Song, 'You're Drunk'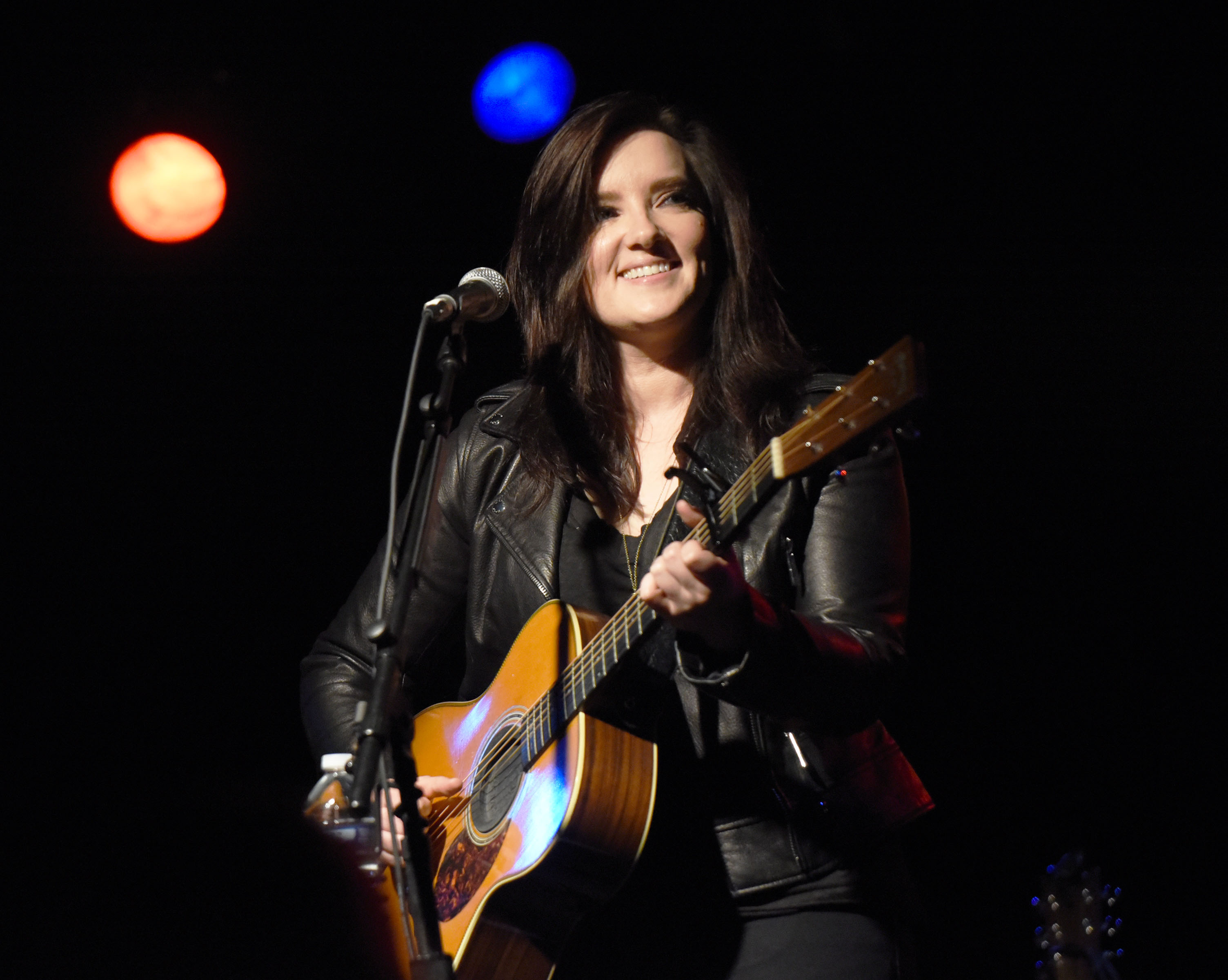 Six-time Grammy nominated singer-songwriter Brandy Clark, released a new digital track titled "You're Drunk" today, July 14. A fan favorite at Clark's live shows for its witty lyrics, "You're Drunk" was originally composed in writing sessions for Big Day in a Small Town, Clark's 2016 sophomore release.

Brandy Clark's Single "You're Drunk"
The song was written alongside her frequent collaborators and Nashville legends, Josh Osborne and Shane McAnally. Clark and McAnally won the 2014 CMA Song of the Year award with Kacey Musgraves for her hit single, "Follow Your Arrow."
When thinking about the sonic cohesion of Big Day in a Small Town, Clark decided that "You're Drunk" did not fit the album, despite her affection for the song. She described the process of evaluating the song in a press release, "It's funny, I never took this song seriously, if that makes sense. However, when we went in to cut it, it immediately became a favorite—it just came to life—but, at the time, it just didn't fit overall vibe on Big Day… I remember thinking even then we'd have to find a way to get it out."
After listening to the sharply written track, it is clear why Clark knew that the song had to reach the ears of fans. She started playing the song live on tour with her band, bringing it an even greater life than in the recorded track. Clark went on to explain that playing a song live can completely alter an artist's perception of it. "I didn't realize how much the audience loved it until I played 'You're Drunk' live. Their response is so exciting; I'm happy to now have it available for the fans asking, 'where can I hear this?'"
Stream the "You're Drunk" on all digital platforms and check out the full track below!
You May Also Like...
Article | July 13, 2017

If you're Willie Nelson's son, country music prowess is bound to run through your blood... VIEW ALL

Article | July 13, 2017

Old Dominion will release another track off of their upcoming album, Happy Endings, which drops on... VIEW ALL