Dolly Parton Will Be Featured on Kesha's New Album 'Rainbow'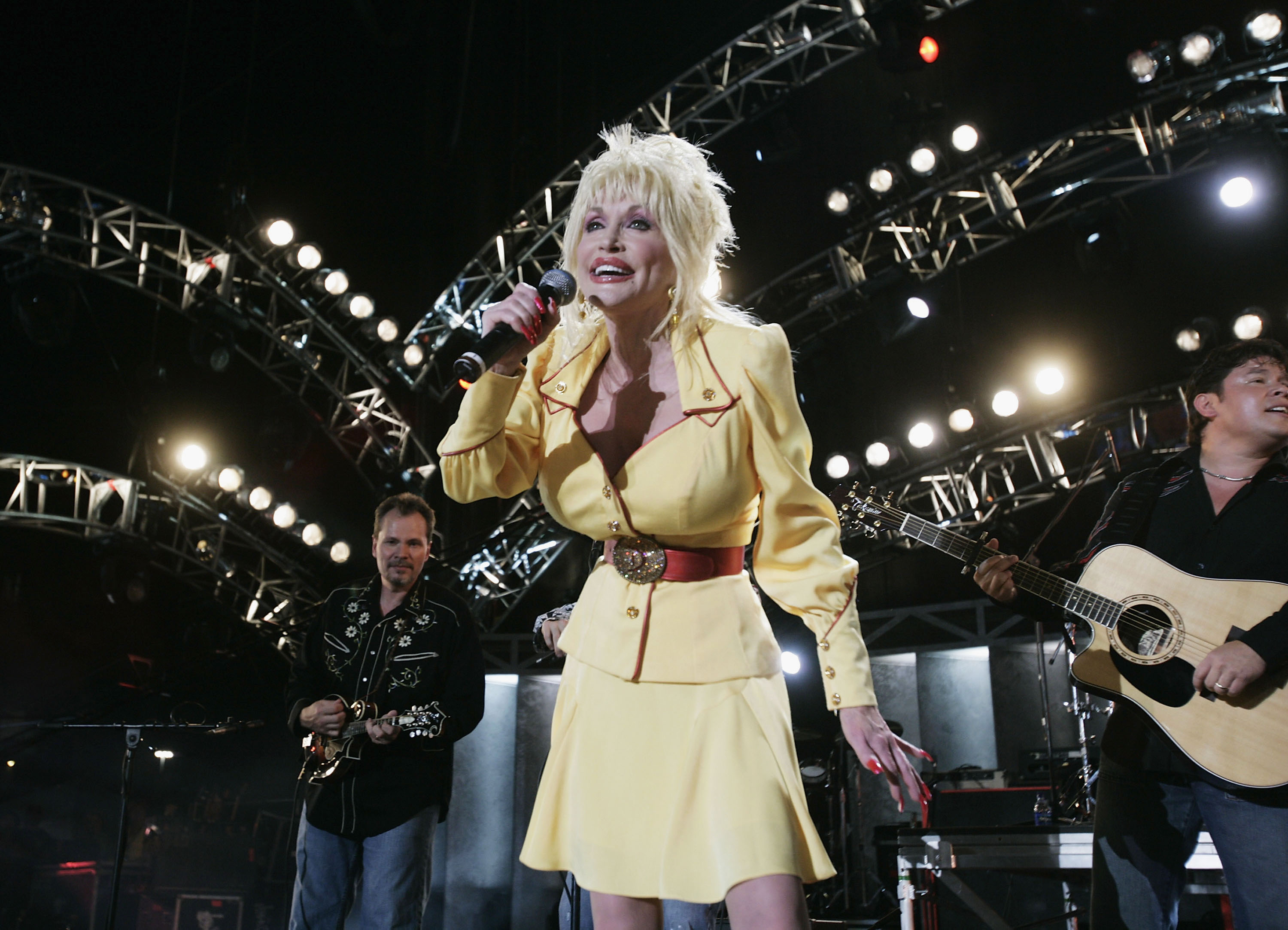 Cover artwork for Kesha's new album Rainbow
Over the span of her lustrous career, Dolly Parton has worked with a number of artists from varying genres. From Julio Iglesias to Queen Latifah and Kenny Rogers to Pentatonix, the country icon has left her mark on many songs outside of her own. Now, Parton fans should be very excited for pop star Kesha's upcoming record.
Rainbow, coming this August, will feature a collaboration between Parton and the pop star on the song "Old Flames (Can't Hold A Candle To You)." Originally a hit for the country star on her 1980′s Dolly, Dolly, Dolly album, the tune holds a special place in both artists' hearts. Rosemary Patricia "Pebe" Sebert, Kesha's mom, co-wrote the song with Hugh Moffatt.
Kesha also admits that "Old Flames (Can't Hold A Candle To You)" is one of many songs that helped her handle the depression that followed the recent sexual assault allegations and resulting lawsuits with producer Dr. Luke. Kesha recalled to Sirius XM how she would "roll out of bed, get in my car and show up to the studio. And I would just keep making songs. That was my way to cope." Kesha also recorded an acoustic version for her 2013 Deconstructed EP.
Artist: Dolly Parton. Photo: Barry Brecheisen, Getty Images
Kesha's album Rainbow, which also features collaborations with Eagles of Death Metal and The Dap-Kings Horns, drops August 11. The lead single, "Praying," is available now.

Rainbow Track-Listing:

1. "Bastards"
2. "Let 'em Talk" (featuring Eagles of Death Metal)
3. "Woman" (featuring The Dap-Kings Horns)
4. "Hymn"
5. "Praying"
6. "Learn to Let Go"
7. "Finding You"
8. "Rainbow"
9. "Hunt You Down"
10. "Boogie Feet" (featuring Eagles of Death Metal)
11. "Boots"
12. "Old Flames (Can't Hold a Candle to You)" (featuring Dolly Parton)
13. "Godzilla"
14. "Spaceship"

You May Also Like...
Gallery | July 10, 2017

Article | July 10, 2017

Big & Rich are releasing a new album called Did It for the Party. Starting September 15, the... VIEW ALL