Russell Dickerson Shines at Sold Out NYC Show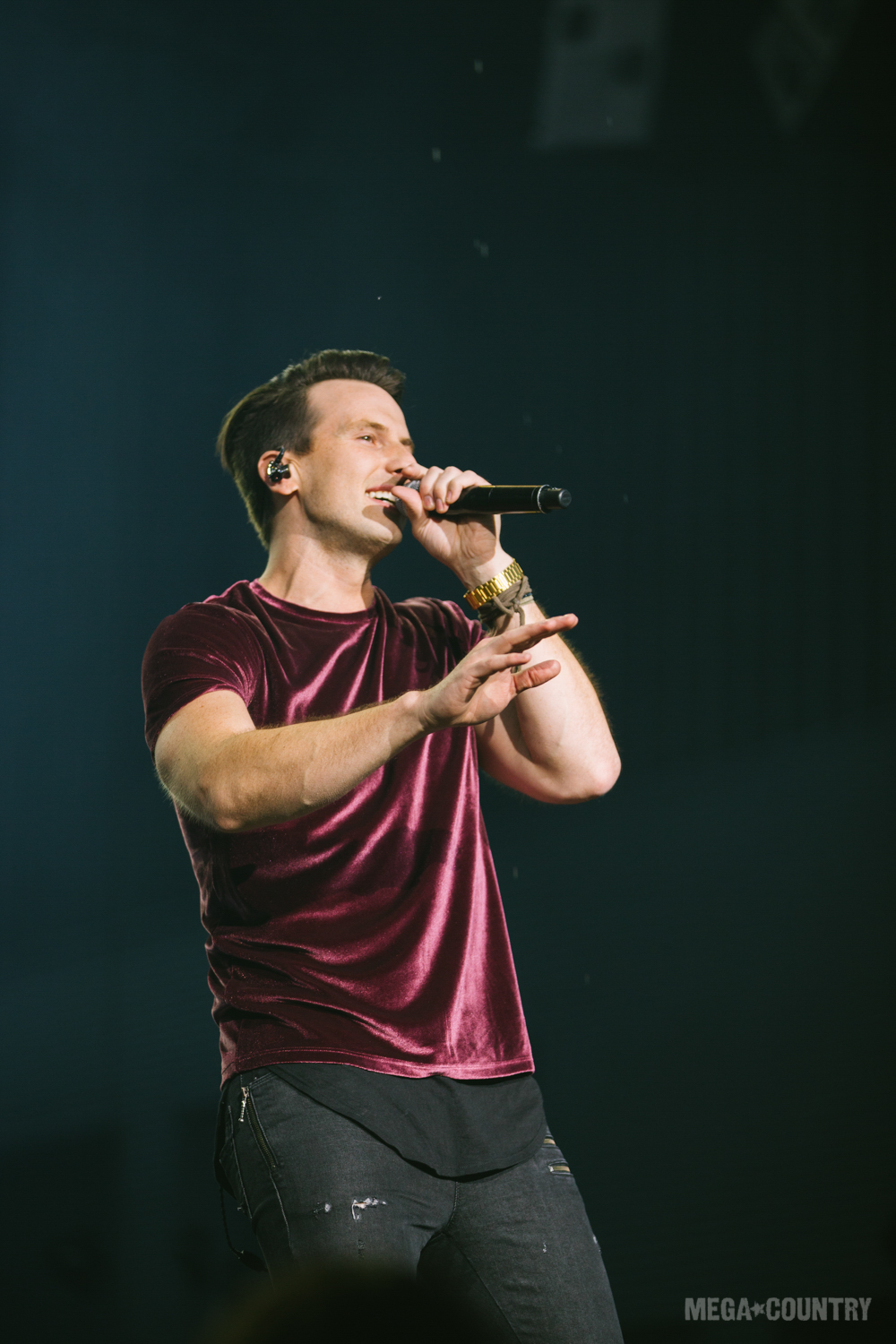 Starting off his day in NYC at the Today show with Hoda and Kathie Lee and finishing up with a sold out show, it's very safe to say that Russell Dickerson had quite an eventful trip to the Big Apple! Taking the stage at The Mercury Lounge on the lower east side of Manhattan, he was ready to play a full set of new and old songs for his fans both new and old. Kicking off his hour long set with "Every Little Thing," the Nashville native expressed how excited he was to finally play a full set, since many of his gigs recently have been TV and radio appearances that only include "singing one or two songs." He alternated between songs on his EP, Yours and even sang his first single from 2011, "That's My Girl."
Artist: Russell Dickerson. Photo: Christina Bosch
"We don't have fans, we have fam," he expressed to the sold out crowd. "Everybody here tonight is considered family so I'm going to play you a couple of songs off my new album tonight, before the rest of the world gets to hear them."

Giving the audience a taste of his debut album, due out October 13, the high octane performances included songs "Billions" and "Float," which Dickerson had everyone singing along to. He even mashed together covers of Justin Beiber's "Sorry," Third Eye Blind's "Jumper," and Brian McKnight's "Back at One," which had the crowd singing and dancing along to the classic hits.

Artist: Russell Dickerson. Photo: Christina Bosch
Slowing things down, Dickerson then played "All Fall Down," a sensual love song and "Would You Love Me," which has a reggae vibe, proving his debut album will be versatile as well as showing all different sides of the artist and his talent. By blending R&B, Country and even some reggae, Dickerson is poised for a long career in this genre. The country singer is playing shows throughout the summer including this weekend at Windy City Smokeout in Chicago and heading overseas next week for Nashville Meets London 2017.
Be sure to pre-order Yours on iTunes now!

You May Also Like...
Gallery | July 10, 2017

Gallery | July 10, 2017