Tim McGraw & Charlie Worsham's Backstage Cover of 'Rhinestone Cowboy'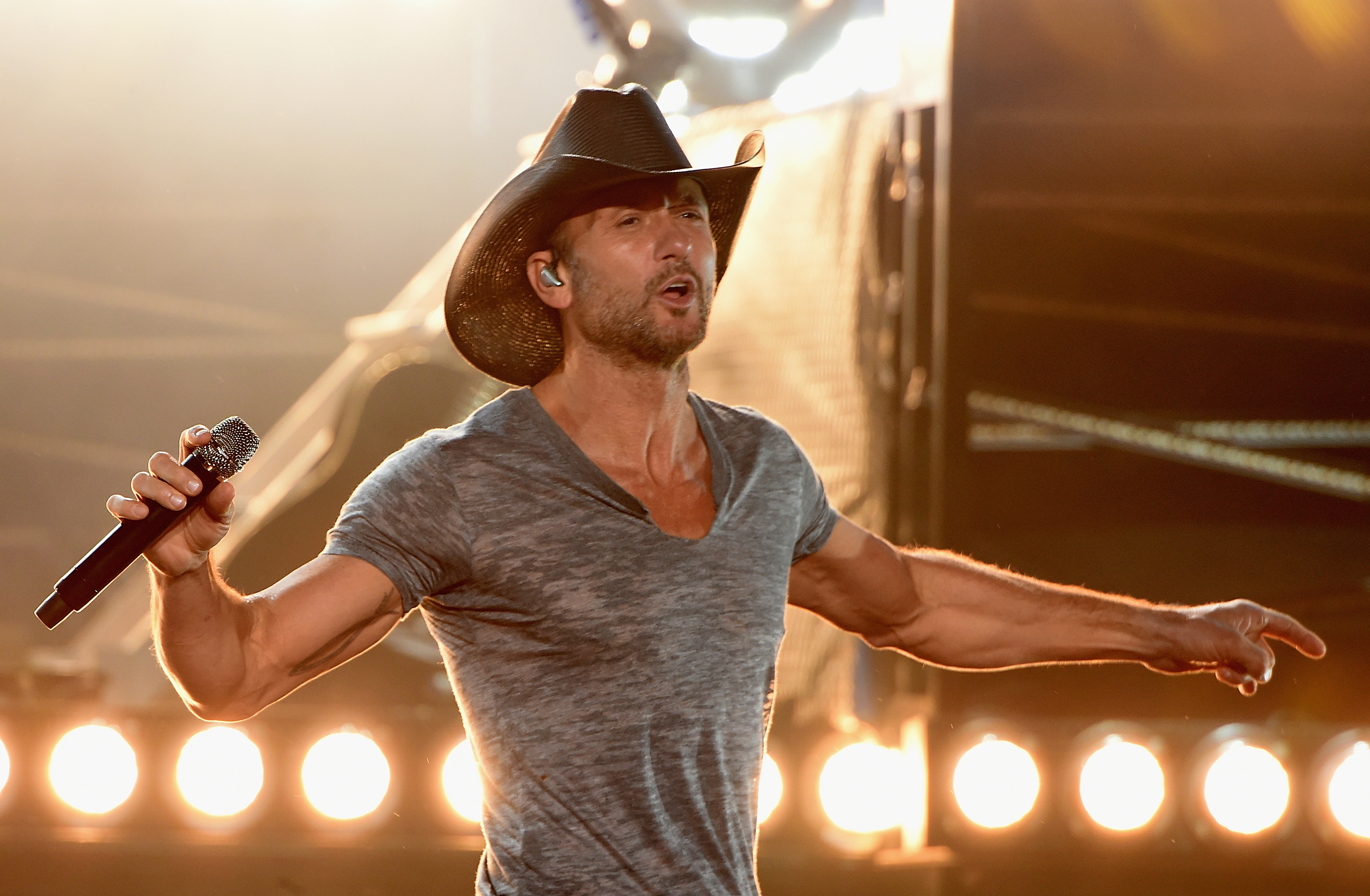 Tim McGraw's Backstage Cover Series brought Charlie Worsham behind the scenes for a beautiful rendition of Glen Campbell's hit song "Rhinestone Cowboy," and the cover left McGraw in awe.
During a stop on McGraw and Faith Hill's Soul2Soul World Tour, the country star and Worsham, who recently opened a batch of shows in Toronto for the couple, had a backstage jam sesh. The collaboration resulted in a beautiful rendition of Campbell's hit song and a very impressed McGraw. In the video below, after a few song suggestions by Worsham, the pair settles on Glen Campbell's "Rhinestone Cowboy." McGraw sings the first verse and chorus over before Worsham picks up the vocals in the second half and brings the song to a sweet close. McGraw watches in admiration as the up-and-coming country artist takes over the song, cheering him on and yelling "take it home, Charlie Worsham!" as he builds into the chorus.

Watch the special backstage cover in the video below:

McGraw and Worsham's rendition of the hit is certainly one to remember and is especially timely given that Campbell recently released his farewell album, Adiós.

McGraw and Hill are still going strong on their 2017 Soul2Soul World Tour and you can witness it live July 14 - 15 as the country couple gear up for a two-night stand at The Staples Center in Los Angeles, California. Hopefully the "Rhinestone Cowboy" cover will make another appearance.
You May Also Like...
Article | June 30, 2017

You may have heard of Florida Georgia Line's massive 2017 Smooth Stadium Tour, which boasts... VIEW ALL

Article | July 07, 2017

Miranda Lambert is due to make history by appearing on the August cover of Cosmopolitan's inaugural... VIEW ALL