Blake Shelton Reaches 24 No. 1 Hits With His Single 'Every Time I Hear That Song'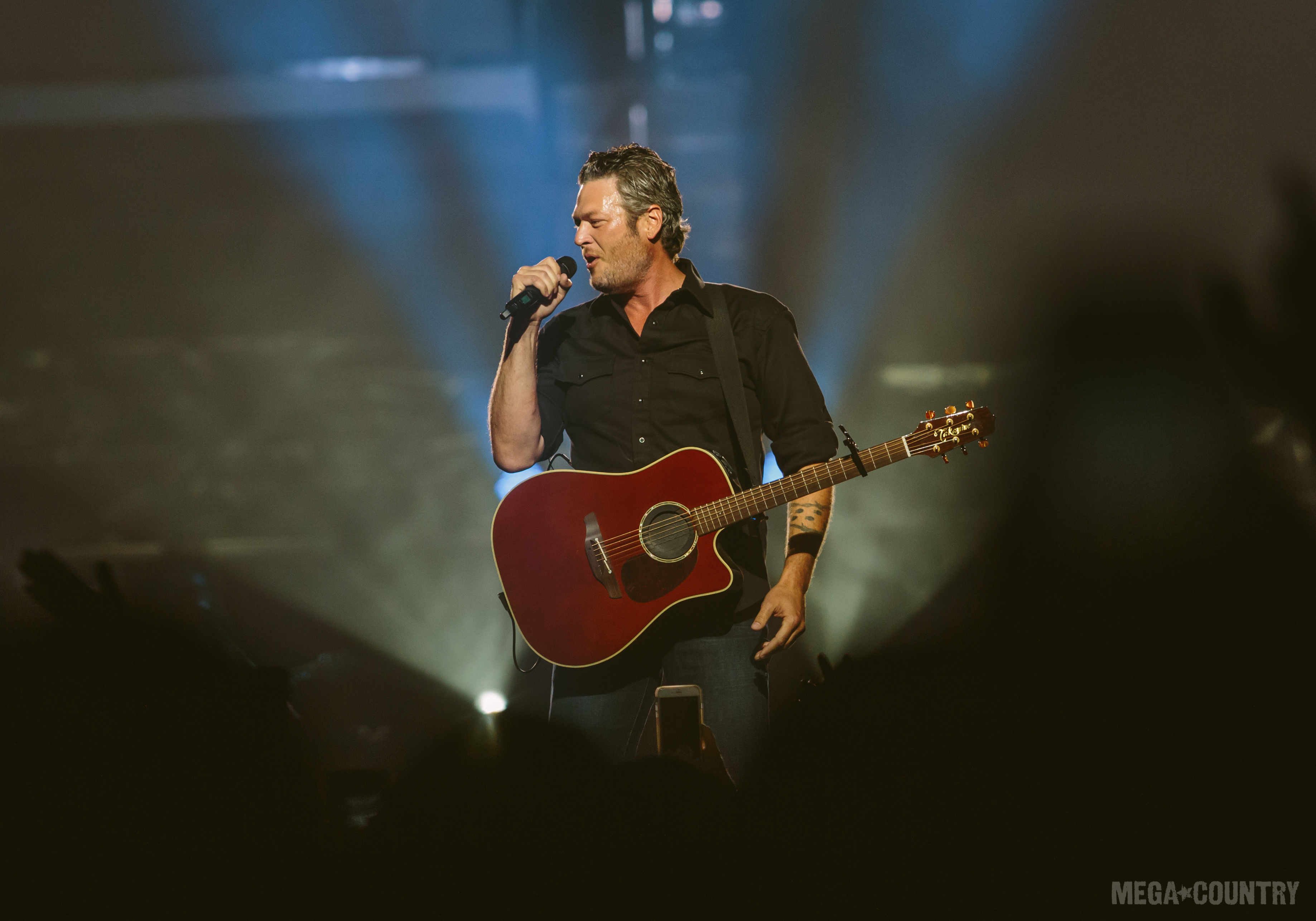 Blake Shelton now has 24 No. 1 hits thanks to his recent home run "Every Time I Hear That Song."

His latest single has risen to the top of both the Mediabase and Billboard Country Airplay charts, and is the third hit from the album If I'm Honest, along with "A Guy And a Girl" and "Came Here to Forget." During the video, Shelton is stoic and calm as walks through an industrial setting where his memories are taunted by an old flame. As he continues walking down memory lane, we see him standing outside of a personal (and literal) rain storm that he can't seem to escape.
Watch the singer's latest hit in the music video below:
Shelton put his excitement about the accomplishment in the best way possible, "Holy crap, this is awesome! I just recently had a birthday, and, as I get older, I have a greater appreciation for everything." Never slow to express gratitude, the country singer went on to say "first and foremost, thank you to the fans for making this crazy career possible. To country radio and everyone who works so hard, thank you! I am so proud of If I'm Honest and to have another No. 1 single from that album with 'Every Time I Hear That Song' is thrilling."
"Every Time I Hear That Song" is also a unique single for Shelton because both the music video and the song were inspired by fellow Voice couch Adam Levine and his band Maroon 5. For anyone that's familiar with the reality show, Shelton and Levine have an ongoing and friendly feud. The country crooner admitted in an interview with Access Hollywood that "as much as I can't stand Adam Levine as a human being, I do think he's incredibly talented…so, yeah, there's a little bit of Maroon 5 influence on that particular song." Shelton also adds that Levine, "will find out soon enough" that he's used elements of his style.

For more on Shelton, catch him on this upcoming season of NBC's The Voice and check out his gold-certified album If I'm Honest.
You May Also Like...
Gallery | November 06, 2014

Gallery | April 20, 2015