Hunter Hayes Partners With Zappos For New Music Video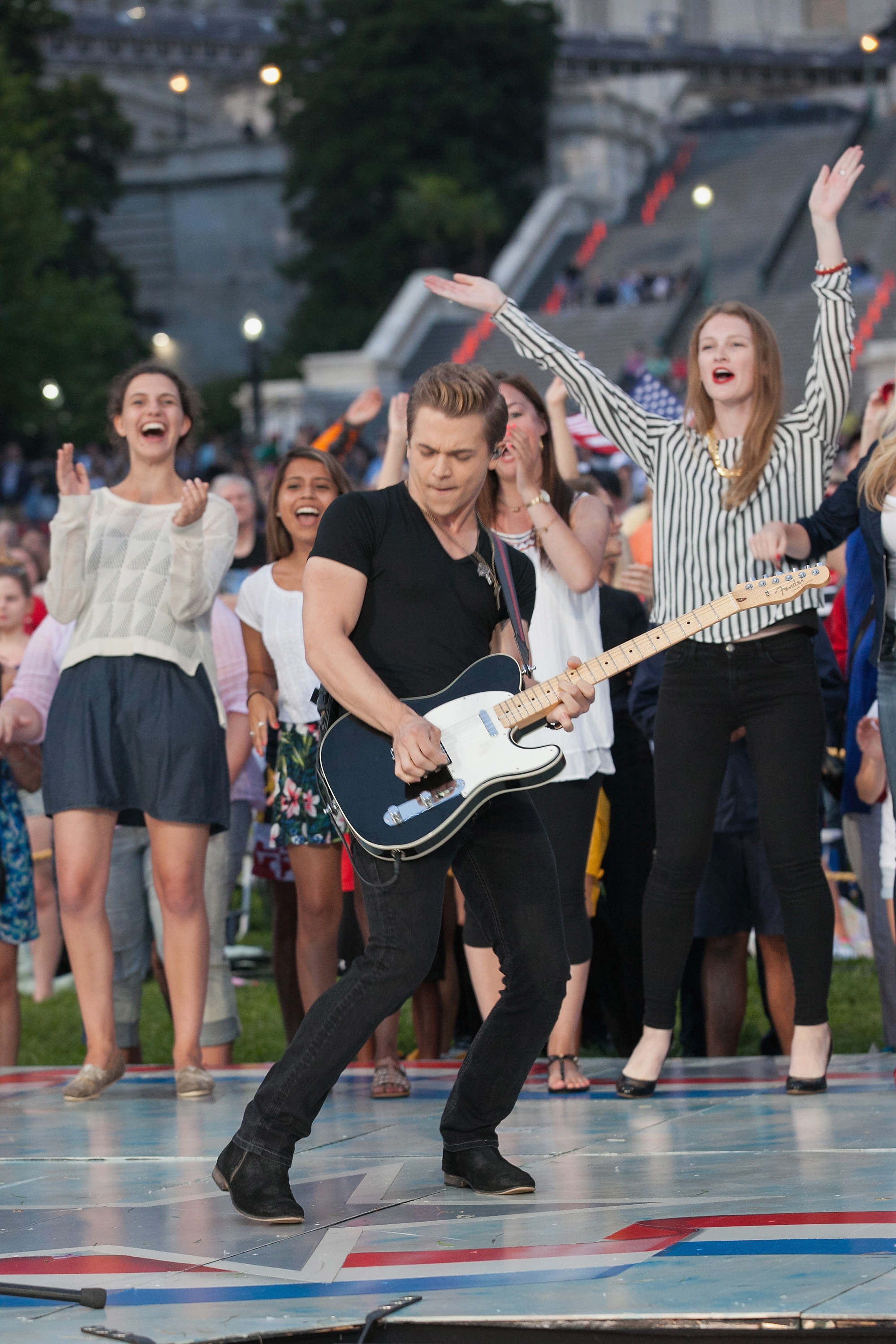 Hunter Hayes is joining forces with the popular shoe brand Zappos to help raise awareness for charity. Hayes' new song, "Rescue," is accompanied by a striking music video that showcases Hayes' passion for helping others through music, and kicks off his partnership with the Zappos charity team, Zappos for Good.
For a limited time in December 2017, you can buy shoes from The Rescue Collection — a special collection of shoes that feature artwork inspired by the stunning visuals in the music video. Proceeds from the campaign will benefit Zappos for Good and help them achieve their mission of providing assistance and clothes to those in need. Hayes' music video brilliantly captures the sights and sounds of what it's like to be in a time of need, but also what it's like to realize that help is on the way.
"Rescue" highlights Hayes' guitar and vocal skills while a passionate artist paints a canvas with his hands in the background. The video thematically infuses hope and healing, making it the perfect song for a charity effort.
Watch the music video below:
"I've always loved what music and charity organizations can do together, and I think the tie in with this song is undeniable," Hayes explained in a press release. "We've had the opportunity to work with so many awesome charities over the years, and I realized that, to me, they are exactly that: rescues. They are places of refuge for so many people that need a friend to help them through something or to be there for them. We've seen the power of music in so many ways and I wanted 'Rescue' to be a song that we used for good."
On top of providing clothes to those in need, the effort raises funds for The CMA Foundation, the charitable branch of the Country Music Association, and Zappos' annual Pawlidayz Pet Adoption Drive.

Keep your eyes peeled for the shoes to go on sale, and for a chance to see Hunter Hayes perform "Rescue" live on his current tour! Look for the country singer's remaining tour dates below:
7/14 — Choctaw, MS @ 68th Annual Choctaw Indian Fair
7/15 — Baton Rouge, LA @ Dixie Landin' Summer Concert Series
7/25 — Paso Robles, CA @ California Mid-State Fair
7/27 — Bethlehem, PA @ Levitt Pavilion Steelstacks
7/28 — Selbyville, DE @ The Freeman Stage at Bayside
7/29 — Philadelphia, PA @ Citizens Bank Park
8/11 — Raleigh, NC @ The Ritz
8/12 — North Myrtle Beach, SC @ House of Blues
8/17 — Hampton Beach, NH @ Hampton Beach Casino Ballroom
8/18 — Jordan, NY @ Kegs Canalside Event Center
8/19 — Webster, MA @ Indian Ranch Amphitheater
8/25 — Toledo, OH @ Centennial Terrace
8/26 — Chicago, IL @ Wrigley Field
9/2 — Pomona, CA @ Los Angeles County Fair
9/3 — Pueblo, CO @ Colorado State Fair
You May Also Like...
Gallery | July 05, 2017

Gallery | July 05, 2017