Florida Georgia Line Welcomes Special Guest Onto The Stage!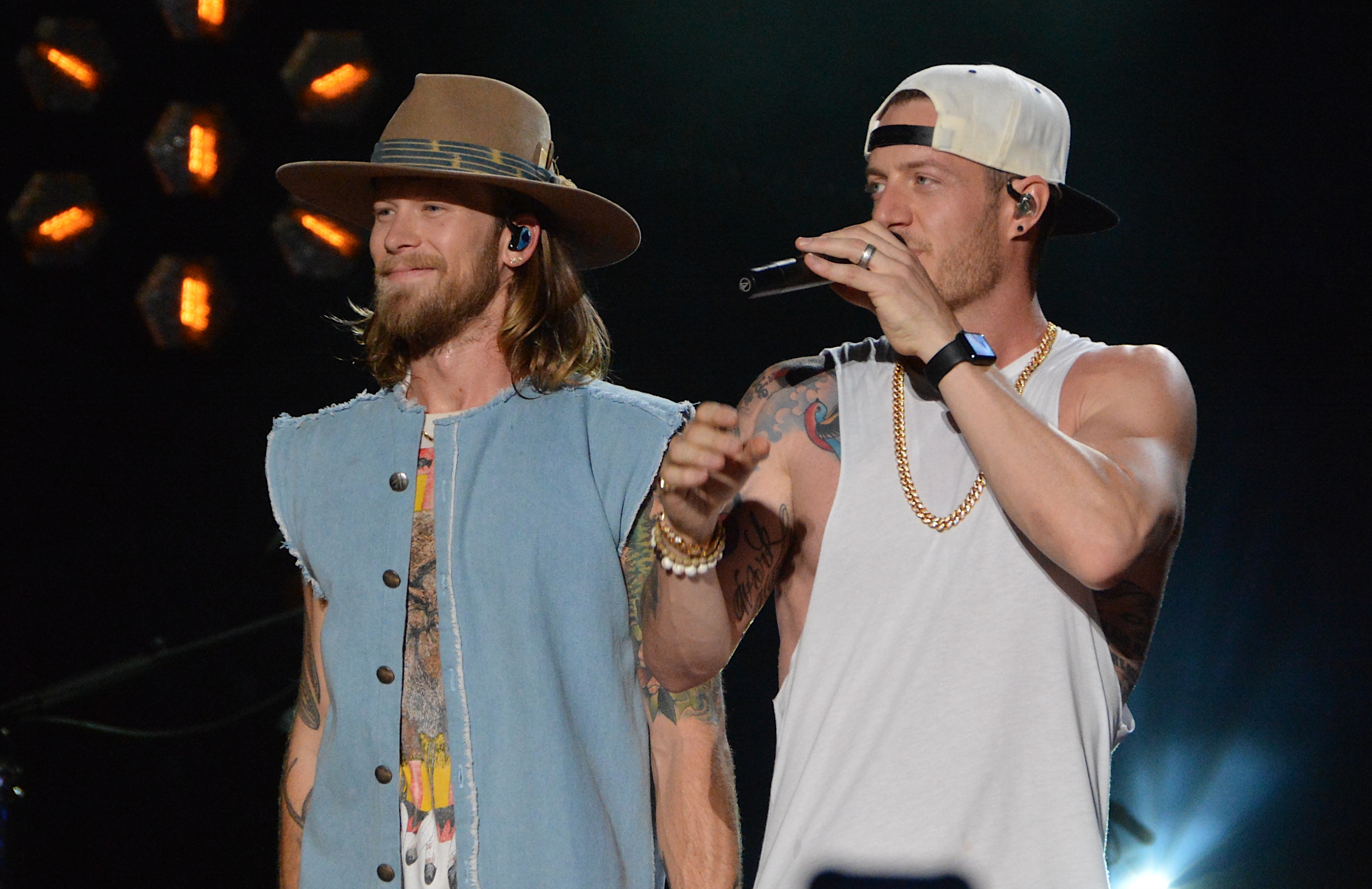 Tyler Hubbard of Florida Georgia Line brought his dog Harley onto the stage for an awesome surprise during the Indiana stop of their Smooth Tour!
Harley was a natural entertainer and quickly took the spotlight. Rocking his protective ear-muffs, the Golden Retriever ran all over the stage, amping the crowd up with his energy. He even got a special shoutout in the song. Harley crashed the stage during "Sun Daze" where his Hubbard informed the crowd, "if you want, you can pet my Harley" — referring to both his dog and his motorcycle in the clever line. The fans took note, because the whole audience was frantically trying to pet Harley as he pranced around the stage.
Watch the video below:
Harley and Tyler have been inseparable ever since the country star brought him home in early 2014. The dog apparently also brought Tyler closer to his then-girlfriend, now-wife Hayley, as they got married just a year after in July 2015. Harley might have some competition on stage soon though, because the Hubbards are set to have a baby boy in December.
Florida Georgia Line is still on their Smooth Tour, which started in June, and goes almost until the end of October. The tour features Nelly and Chris Lane as special guests, as well as the Backstreet Boys for a limited three shows – Boston, Massachusetts, Minneapolis, Minnesota, and Chicago, Illinois. And if you're lucky, maybe Harley will make a surprise appearance!
You May Also Like...
Gallery | July 05, 2017

Article | July 05, 2017

This week's New Artist Spotlight shines on Columbus, Georgia native Cale Dodds. After moving to... VIEW ALL