MegaPick: Luke Combs 'This One's For You'
Check out Luke Combs debut album which features his smash hit 'Hurricane.'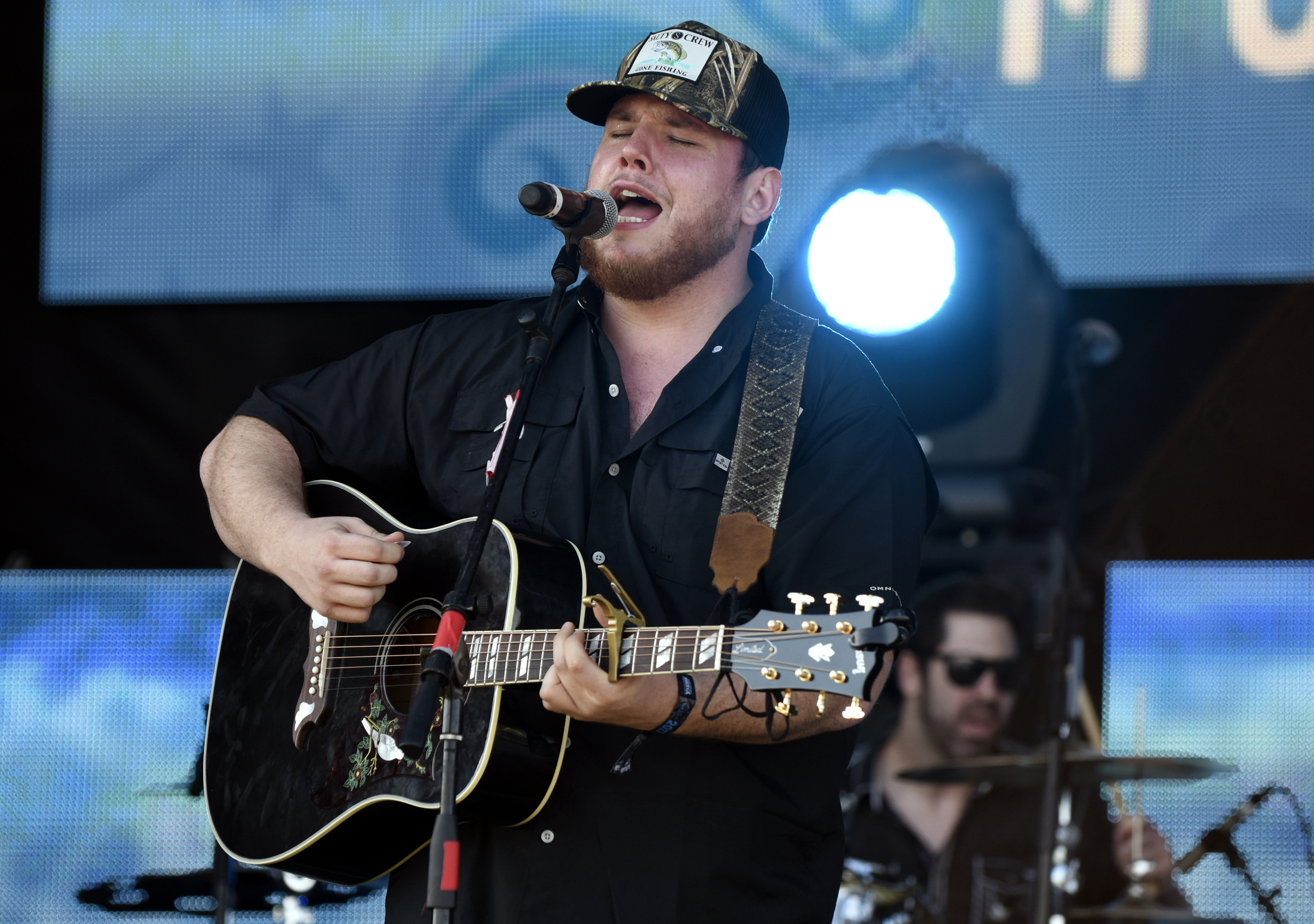 North Carolina native Luke Combs released his album earlier this month which debuted at No. 1 on the Billboard Country Albums chart and at No. 5 on the Billboard Top 200 Chart. This One's For You features 12 tracks and is the perfect introduction for the burly country singer to the genre. Co-writing all 12 tracks, Combs pulled from personal experience to fill the project with honest emotions and real life stories.
His debut single, "Hurricane" which hit the top of the charts, compares an old love interest to a complete natural disaster, wrecking his heart:
"Then you roll in with your hair in the wind / Baby without warning / I was doin' alright but just your sight / Had my heart storming / The moon went hiding / Stars quit shining / Rain was dropping / Thunder 'n lighting / You wrecked my whole world when you came / And hit me like a hurricane / You hit me like a hurricane."
"I just love writing songs and singing them," Combs told Rolling Stone Country earlier this year. "People seem to enjoy them, and that's all you can really ask for. I didn't get into it to try to be a celebrity or whatever." The latest single off the project "When It Rains It Pours" takes a common cliche' and flips it around. Singing about how life has turned around for him since he and his former love broke up:
"Then I won a hundred bucks on a scratch off ticket / Bought two twelve packs and a tank of gas with it / She swore they were a waist of time, oh, but she was wrong / I was caller number 5 on a radio station, won a 4-day, 3-night, beach vacation / Deep sea, senorita, fishing down in Panama / And I ain't gotta see my ex future mother-in-law anymore / Oh lord, when it rains it pours."
The entire album is filled with songs and stories that fans can relate to, making This One's For You a strong debut offering for the rising star. Combs is currently on tour with Brantley Gilbert and Tyler Farr where he is performing songs off the new album and building out his fan base. For tour dates check out LukeCombs.com and grab This One's For You on iTunes.

You May Also Like...
Gallery | June 30, 2017

Article | June 30, 2017

Martina McBride and her husband John have a special relationship with their music students... VIEW ALL