Brad Paisley's Comedy Rodeo Is Coming to Netflix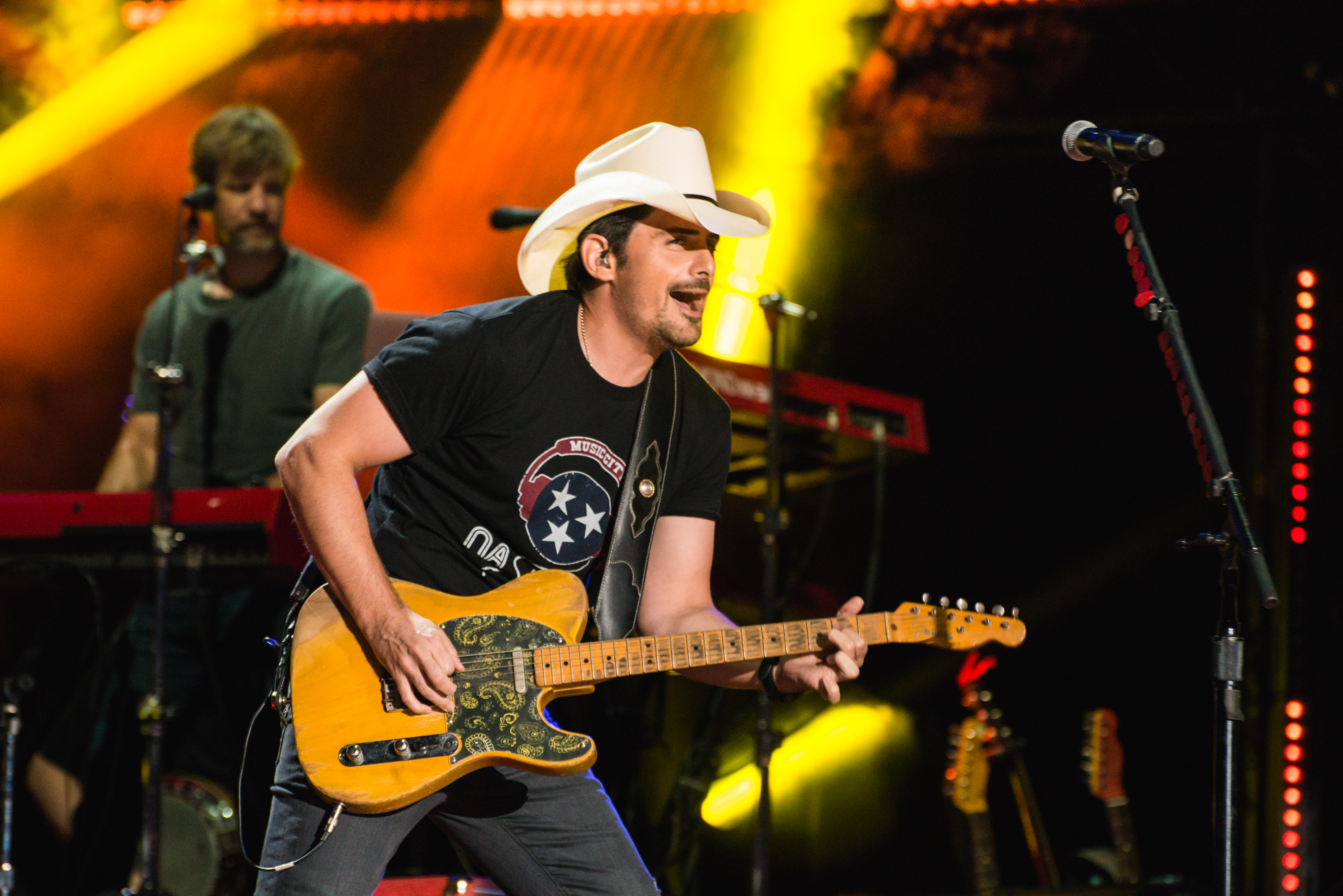 Brad Paisley is grabbing the bull by the horns when it comes to making people laugh. On the 15th of August, Brad Paisley's Comedy Rodeo will debut on Netflix.

This isn't Paisley's first rodeo with comedy. But it's his first formal rodeo with television comedy. Humor has always been a part of the country star's repertoire, with hit songs such as his 2002 single 'I'm Gonna Miss Her' really showcasing his comedic ability. The song is a laugh machine, setting up expectations, and then breaking them, which makes it even funnier.
Like this lyric, where Mr. Paisley favors fishing over his wife, telling us all where his loyalties lie (for better or worse):
"Well I love her / And I love to fish… / Today she met me at the door / Said I would have to choose / If I hit that fishin' hole today / She'd be packing all her things / And she'd be gone by noon / Well I'm gonna miss her / When I get home…/ Oh, lookie there, I've got a bite!"
Artist: Brad Paisley. Photo: Richard Gabriel Ford, Getty Images
You can expect plenty of that humor on Brad Paisley's Comedy Rodeo.
While Paisley has always been funny, he really got into the formal comedy scene in 2015 when he hosted a night of stand-up comedy in Nashville at the Wild West Comedy Fest. And that's exactly where his upcoming Netflix Comedy Special was filmed this year – at Zanie's music club during the same festival.
The comedy rodeo features five different stand-up comedians performing their own sets, topped off by cameos from the likes of David Hasselhoff and Reba McEntire. Hasselhoff already raised the laugh factor in this promo video with Brad Paisley.
To round out the rodeo, you can bet the same humor that colors Paisley's recent smash song "Ticks," where love sounds a lot like camping in the outdoors, will make this comedy special one for the memory books. Make sure your Netflix account is active, folks, because you're in for a laugh.
You May Also Like...
Article | June 26, 2017

Emerging singer/songwriter duo Lance and Lea have launched the video for their latest single and... VIEW ALL

Article | June 27, 2017

Luke Bryan almost got hit where no man wants to get hit during his recent Chicago show while trying... VIEW ALL