Watch Luke Bryan's Near Miss!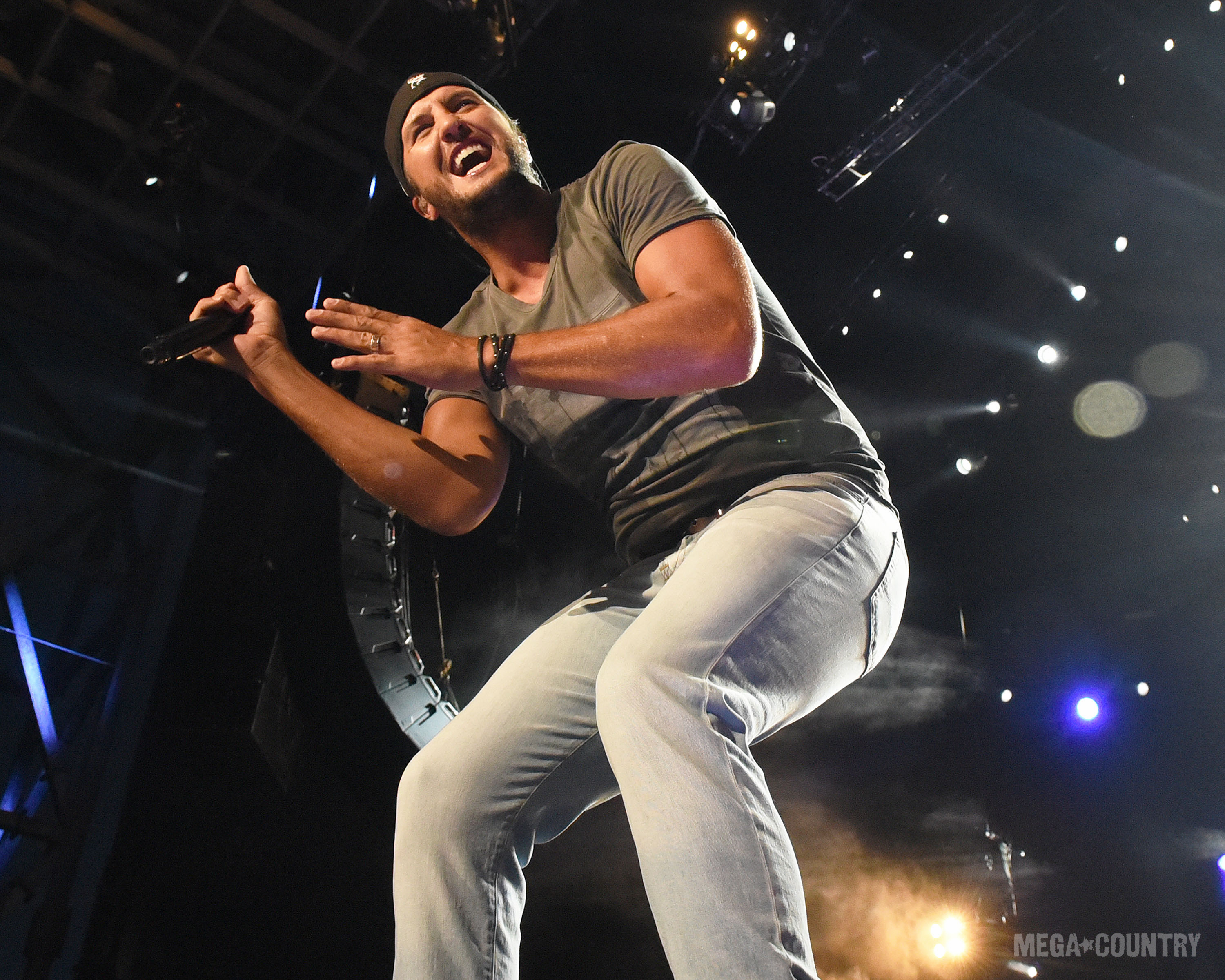 Luke Bryan almost got hit where no man wants to get hit during his recent Chicago show while trying to fire the audience up with a stage stunt. Luckily, he handled it like a pro.

The hit country singer sprung up with one leg to strike a power pose on top of a box on stage, but the laws of physics weren't on his side. The box started to tip, but Luke caught himself, straddled the box like a cowboy does a rodeo bull, and sat down. Crisis averted. Rolling with the moment, Bryan turned the box into his stage. He took a deep breath, threw his arms up with a laugh, and whipped around to face the audience and keep the party going, thanking his lucky stars that he caught himself with the right body part… his hand. He signaled what everyone was thinking: this close.
Watch the epic moment in the clip below:
But that wasn't the only drama involved in the eventful night.
Bryan also went through an unsuspecting fan's text messages. She gave him her phone to Google some lyrics, and he ended up opening a text message that flashed across the screen. Bryan told the crowd that a guy had texted the fan asking her if she wanted a drink, to which Bryan responded, "chill your broke ass out."
Though it might not be the best text to receive, it's still a text from country superstar Luke Bryan.
Like WILL read your text messages if he borrows your phone to Google lyrics. pic.twitter.com/eUI4hN8jpz

— Erin (@xxsh0tgun) June 26, 2017
You May Also Like...
Video | September 21, 2016

Article | June 26, 2017

Emerging singer/songwriter duo Lance and Lea have launched the video for their latest single and... VIEW ALL