Joe Nichols Announces New Music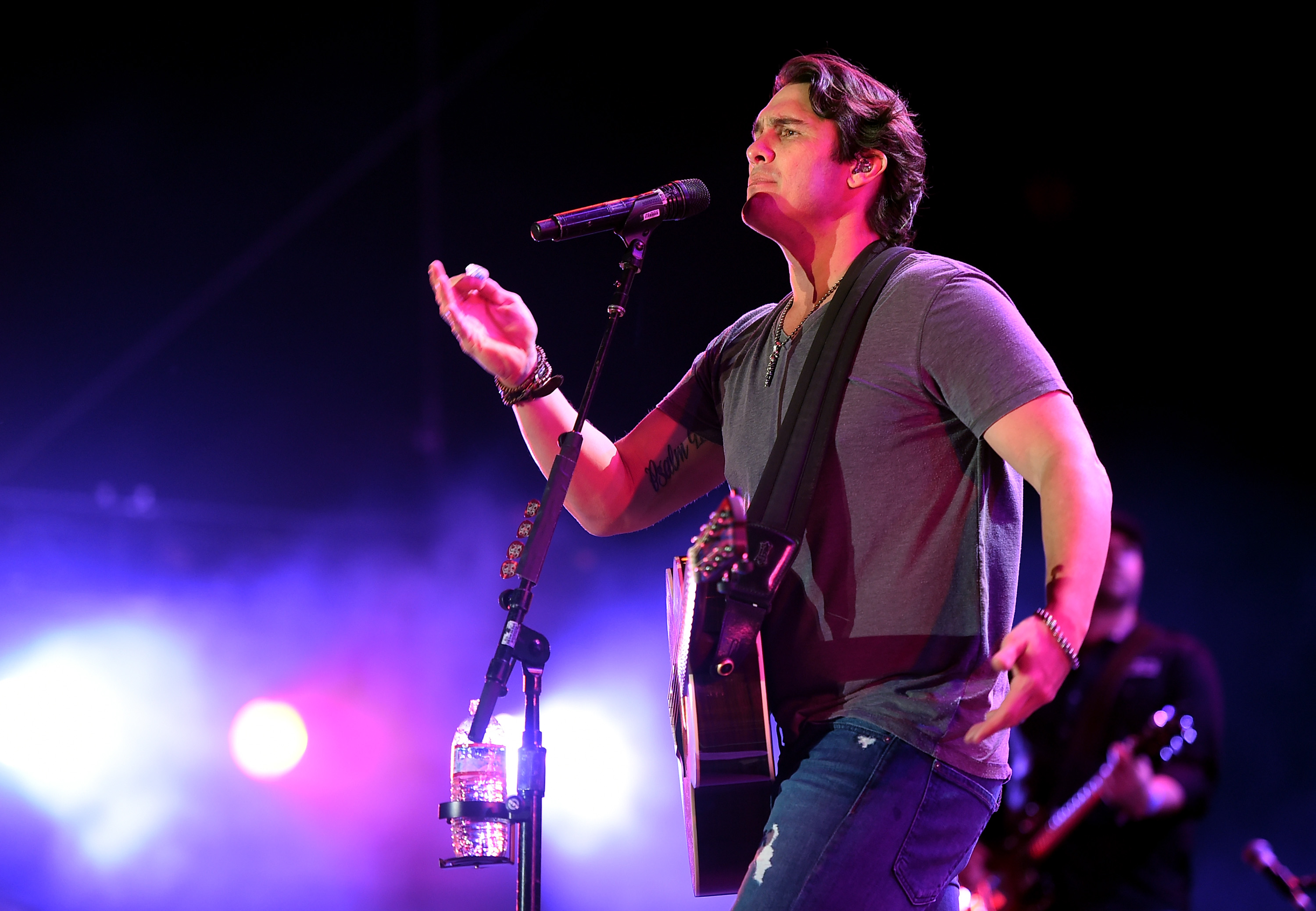 Joe Nichols released new music this week and announced that his first album in almost four years will be available July 28. Never Gets Old will be released via BBR Music Group/Red Bow Records and will feature 12 tracks that a press release described as having "a traditional, timeless, country sound."

Songwriters featured on the record include Chris Stapleton, Zach Crowell and Shane Minor. The title track was written by Steve Moakler and Connie Harrington.

The first single off the project, "Never Gets Old," is a mid-tempo track featuring Nichols' smooth baritone voice combined with a simple guitar picking melody. While viewed as a more traditional country singer, Nichols had radio success with "Yeah" and "Sunny and 75," as both pop-infused country songs made their way all the way to the top of the charts.

"Never Gets Old" does not stray from his time honored twang. The track is a love song that gives insight into how sometimes the same old experiences are the glue that holds a relationship together:
"Sometimes it feels like a broken record but baby you never do / never gets old, watching you laugh / feeling your kiss, kissing me back / I never get tired, tired of that / no it never gets old / it never gets old holding your hand / gonna stay young being your man loving you over over again no it never gets old."
Artist: Joe Nichols. Photo: Joseph Llanes
Fans of Nichols will appreciate the singer going back to the roots of his first album. When describing his latest record, the country singer said, "I tried to round this album out with what my first album was like — traditional country, what got me started, what I love, what I'm passionate about, I think it finished out well. I'm really proud of how country the label allowed me to be."
Pre-order Never Gets Old on iTunes and check out Joe Nichols' summer tour stops below.
6/30 – Fort Bliss, TX @ Let Freedom Sing
7/15 – Cripple Creek, CO @ Cripple Creek Street Festival
7/21 – Baton Rouge, LA @ Texas Club
7/22 – Cabool, MO @ 11th Annual Big Country 99's Boot, Scoot, BANG!
7/28 – Guthrie Center, IA @ Guthrie's River Ruckus
7/29 – Wayne, NE @ Wayne County Fair
8/3 – Little Valley, NY @ Cattaraugus County Fairgrounds
8/4 – Hamilton, OH @ Big Buls Roadhouse
8/5 – Knoxville, TN @ Cotton Eyed Joe
8/12 – Little Current, ON, Canada @ Manitoulin Country Fest
8/19 – Calgary, AB, Canada @ Country Thunder Calgary
8/26 – Fort Worth, TX @ Billy Bob's Texas
9/9 – Pomona, CA @ Los Angeles County Fairgrounds
9/14 – Columbus, OH @ The Bluestone
9/16 – Dubuque, IA @ Diamond Jo Casino's Mississippi Moon Bar
You May Also Like...
Video | September 21, 2016

Article | June 23, 2017

Earlier this week, Texas songstress Sunny Sweeney premiered the music video for her song... VIEW ALL