Dan + Shay Celebrate Another No. 1 Hit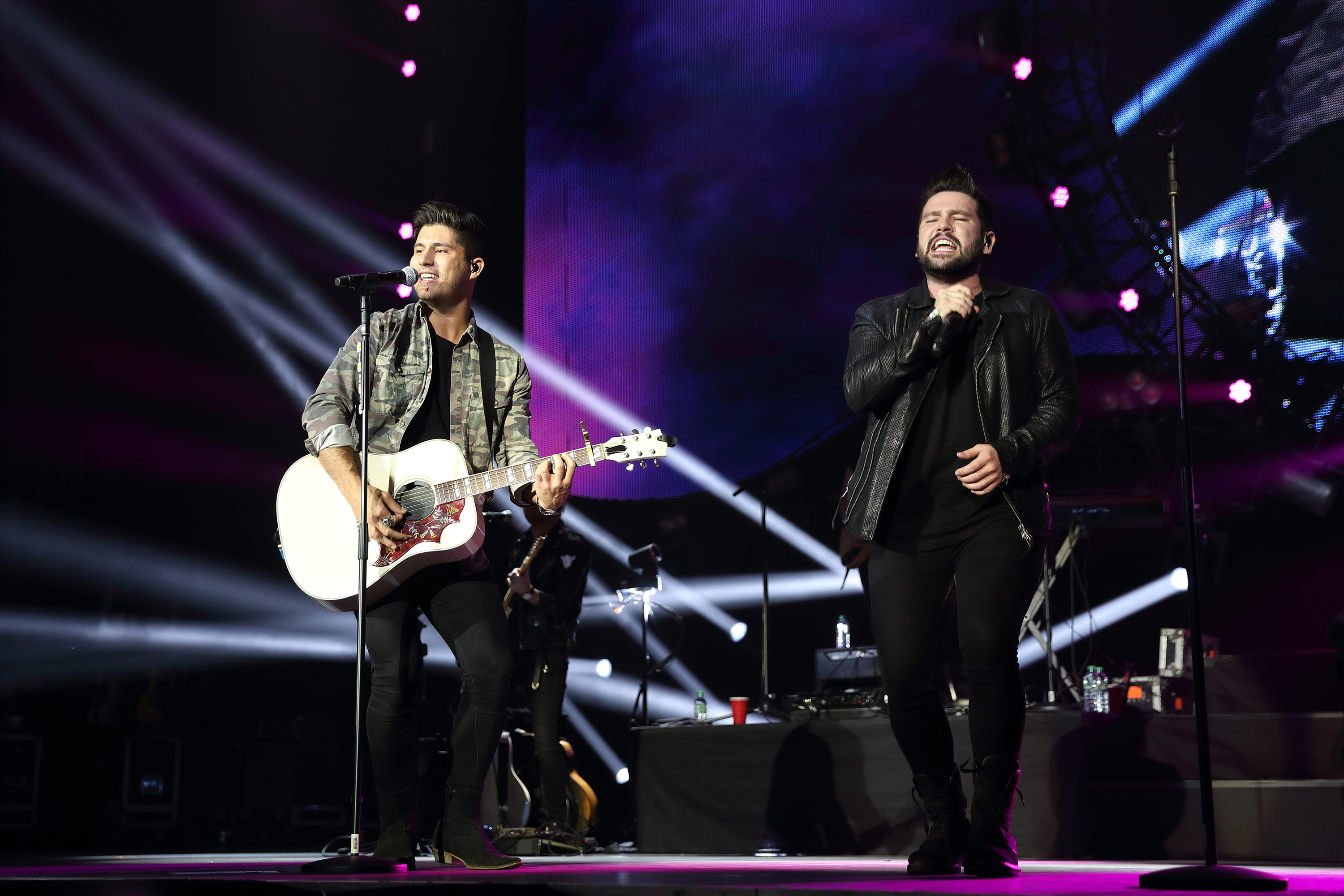 Dan + Shay are celebrating this Monday morning as their song "How Not To" becomes their third single in a row to top the Mediabase Country Airplay Chart. Their previous singles, "Nothin' Like You" and "From the Ground Up" topped the charts late last year. The duo took to YouTube to thank everyone involved with the song, especially their fans.

"This feels like a dream man, thank you country radio, thank you to our fans, we love you guys so much from the bottom of our heart," Mooney says in the video. "Thank you for calling and requesting this song and also to the songwriters of this song, "How Not To," Paul, Adam, Kevin, thank you for making a beautiful song and letting us record it." The writers he is referring to are Adam Hambrick, Paul DiGiovanni, and Kevin Bard. "How Not To" is one of only two songs that Dan and Shay did not have a hand in writing for their album Obsessed.
"But I don't know how not to think about you / When it's late at night and crying / And I know that I ought to be the one who is strong / and just moves on / But I probably turn down your road, knock-knock on your door / Fall back in your arms, wake up in the morning / Hating myself for the way that I can't help the way I still want you / I just don't know how not to, how not to, how not to," the duo sings in the hit song.

The single, driven by piano and the electric guitar is mid-tempo song, featuring the duo's signature harmonies. The powerful music video to accompany the song shows the story of two recovering alcoholics who meet in Alcoholics Anonymous. Highlighting the struggles the couple endures, the song is an ideal backdrop for the narrative. Tackling addiction, the duo show a different side of themselves as a band; while plenty of their songs are love ballads, they can do breakup songs too.

Fans can catch Dan + Shay playing festivals all summer, including Country Lakeshake Festival in Chicago and Country Thunder in Wisconsin. For a full list of tour dates, click here.

You May Also Like...
Article | June 16, 2017

90's country superstar Shania Twain is stepping back into the spotlight after taking over a... VIEW ALL

Article | June 16, 2017

Eli Young Band's fourth major label release, Fingerprints, is available on iTunes, Amazon and is streaming... VIEW ALL