MegaPick: Eli Young Band's 'Fingerprints'
Eli Young Band's fourth album 'Fingerprints' is a strong record that is available now!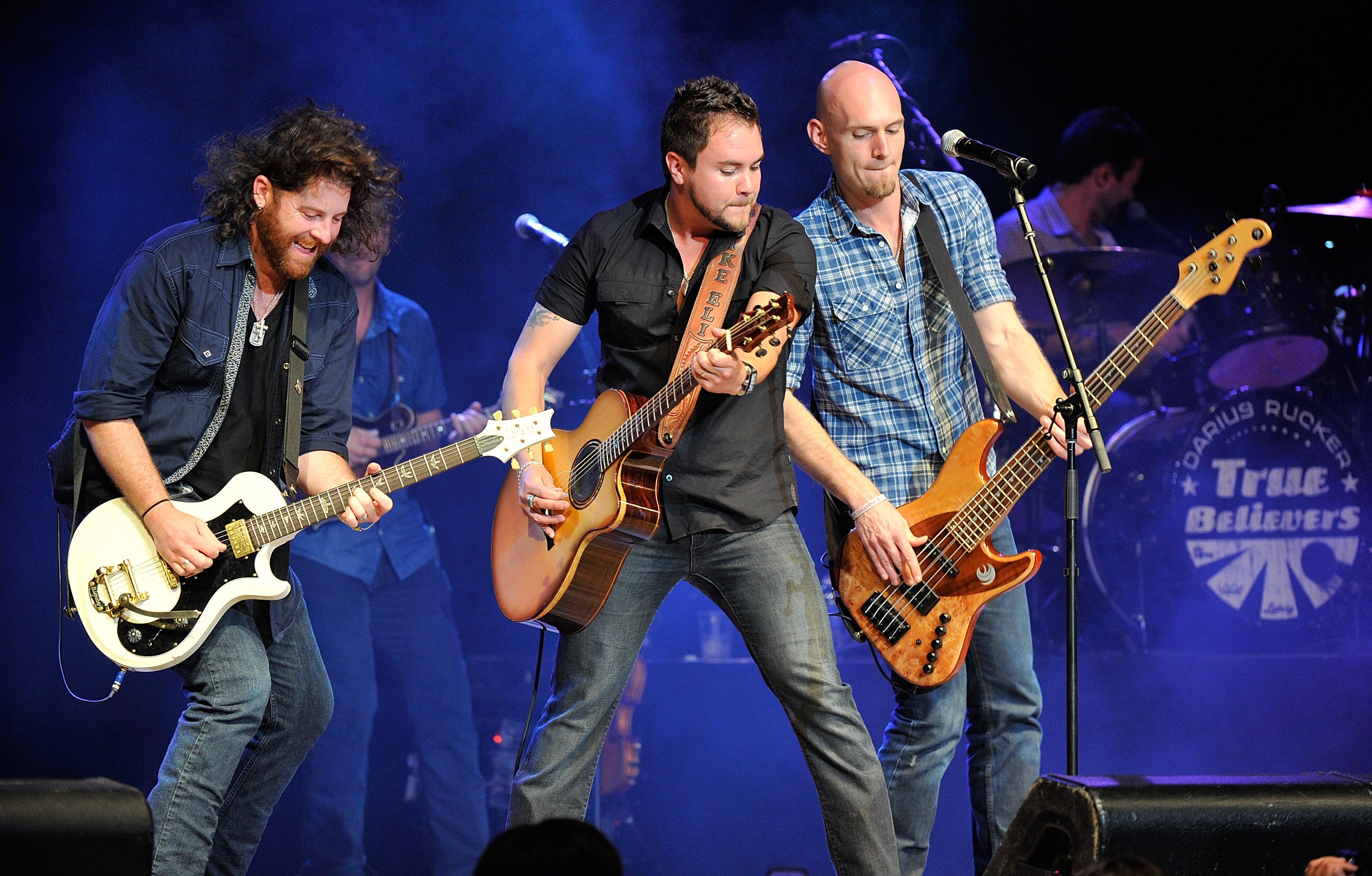 Eli Young Band's fourth major label release, Fingerprints, is available on iTunes, Amazon and is streaming everywhere today, June 16. The band has been together for nearly two decades which has allowed them to find their sound, experiment with new styles and for this album in particular, come home to their roots.
The first single off Fingerprints,"Saltwater Gospel" was released to country radio last year and finds spirituality where the sand meets the ocean:
"Hey I go down and sink my feet in the water / And I soak up that sun and I watch it set / Yeah, I can feel the power of the saltwater gospel / I'm as close to God as I can get," the band sings.

Eli Young Band's New Album Fingerprints
For anyone who has spent some time breathing in the warm ocean aroma, they can relate to the cathartic experience that the beach can provide and "Saltwater Gospel" paints the perfect picture of that experience. Other stand out songs include "Skin and Bones" which has been in regular rotation on SiriusXM The Highway. Written by Eli along with Lori McKenna and Phil Barton, it is a tribute to the singer's wife:
"She's in my skin and bones / She's grace and glory / She's the back roads home / She's a long story / The one goodbye that I can't even imagine / She's a well thought out plan and I don't know how it happened," he thoughtfully sings on the track.
"Never Land" was written by Eli along with the band's guitarist James Young, Ross Cooperman and Jon Nite. Stepping away from the fictional Peter Pan reference, but highlighting the dreamy feeling of a high during the early stages of a relationship, the song is radio ready, with a chorus that will have fans singing along:
"You lay your head where my heartbeat hits / It feels like gravity just doesn't exist / Even if we wanna stop, we know we can't / I'm falling for you, falling like I'll never land."
Carolyn Dawn Johnson is featured on backup vocals on two of the tracks; "Old Songs" a nostalgic look at how music can transport you to a moment in the past and "God Love the Rain" a beautiful, soft song written by Eli, Erik Dylan and Jason Nix. With members of the band co-writing eight out of the eleven songs, the personal touch is felt throughout the entire LP. It's a strong offering from the band and fans will love the heartfelt ballads as well as the upbeat and mid tempo jams such as "Drive" and "Once."
Get your copy of Fingerprints on iTunes.
You May Also Like...
Article | June 16, 2017

90's country superstar Shania Twain is stepping back into the spotlight after taking over a... VIEW ALL

Article | June 15, 2017

Right before he took the stage during his Soul2Soul World Tour, Tim McGraw teamed up with Midland to... VIEW ALL