New Artist Spotlight: Russell Dickerson
Russell Dickerson is a star on the rise with his EP available and debut album coming soon!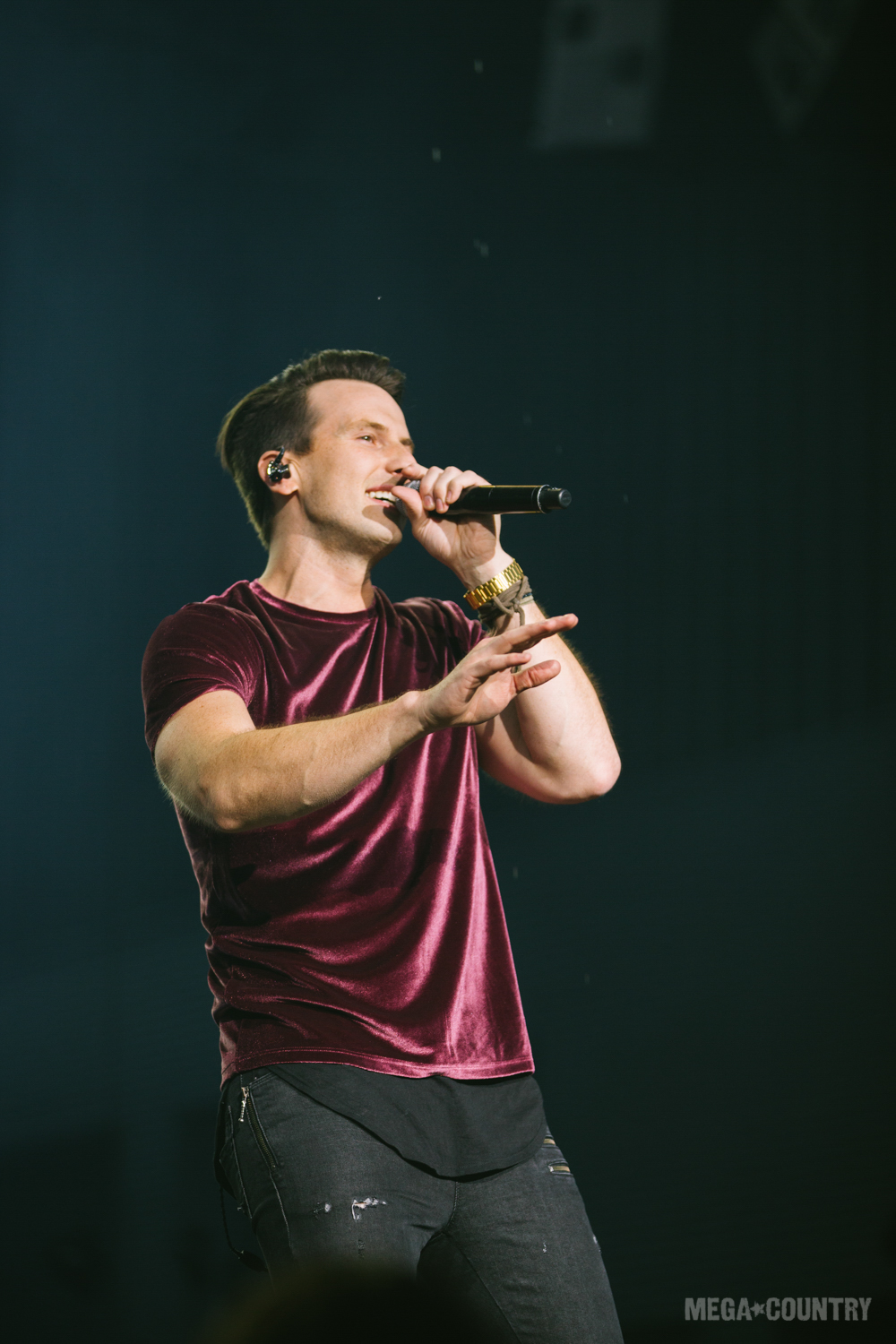 Nashville native Russell Dickerson is our New Artist Spotlight this week. He has been around music his entire life, growing up singing in church with his father being the choir director and then starting his own band in high school. A graduate of Belmont University, Dickerson has been waiting for his breakthrough moment for quite some time.
His debut single, "Yours" debuted in the top 50 on the charts earlier this week, a huge milestone for any emerging artist. A timeless love song, the lyrics accurately display the way Dickerson feels for his beautiful wife Kailey and makes for one hell of a first dance at any wedding:
"I was a boat stuck in a bottle / That never got a chance to touch the sea / I came alive when I first kissed you / The best me has his arms around you / You make me better than all else before / Thank God I'm yours."
Releasing his debut EP independently gave Dickerson the opportunity to make creative decisions about his music and what he wanted the project to become. Now signed to Thiry Tigers/Triple 8 label, he has released his single to country radio and looking forward to a full length album release later this year. Most recently one of the tracks off the EP, "Blue Tacoma" was cut for the new Marvel Comics film Logan, the most recent installment of the X-Men movies.
His biggest opportunity to date is opening for Thomas Rhett's The Home Team Tour which has spanned across the entire country. The tour, which also featured Ryan Hurd and Kelsea Ballerini, was an opportunity for Dickerson to showcase his high energy live set as well as helped develop his fan base. His animated personality and ability to connect with his fans definitely makes the country singer one to watch.

Catch him performing on the Bachelorette this Monday, June 19 on ABC and look out for his album pre-order to be available soon. To keep up with all things Russell D., follow along on social media, Twitter, Instagram and Facebook.

You May Also Like...
Gallery | June 13, 2017

Article | June 13, 2017

Sara Evans released new music for the first time in several years this month and announced a brand new... VIEW ALL